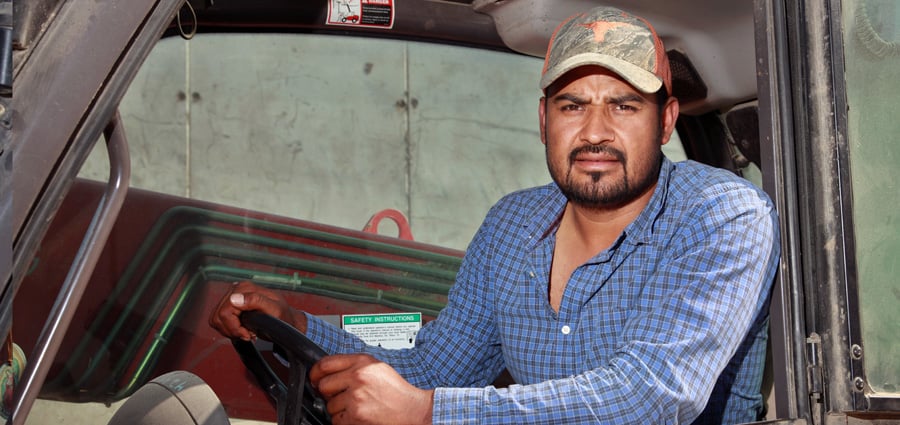 Project Description
RELATED PROJECT:
Seguridad en Las Lecherias: Immigrant Dairy Worker Health and Safety
Dates: 2016 – current
Immigrant workers are important to the economic sustainability of dairy production in the United States. Yet, this population often lacks adequate training due to cultural and language barriers.
Our project goal is to improve the occupational health and safety of Minnesota's growing immigrant dairy workforce. This will involve incorporation of a One Health approach, employing a multidisciplinary team of clinicians, veterinarians, producers, workers and community health centers. It will build on previous efforts that successfully implemented a train-the-trainer safety and health curriculum for immigrant workers and applied the a community health worker (CHW) model (See Seguridad en Las Lecherías: Immigrant Dairy Worker Health and Safety).
Successful execution of these aims will be supported by coordinating activities with key stakeholders and UMASH collaborators to address project challenges, share results and maximize successful strategies. We will enroll 30 dairies in Minnesota who will serve as industry leaders. In addition, we will provide intensive training to 300 to 450 workers as well as suport,  CHWs on these dairies, incorporate accessible health care through Community Health Service Inc., and train veterinarians to assess potential hazards and train workers/producers in ameliorating those hazards, especially as it pertains to working safely around cattle. This effort will serve as national model for preparing the next generation of dairy employees and producers.  This project addresses several strategic goals (2-5) of the National Occupational Research Agenda for Agriculture, Forestry and Fishing, including engaging vulnerable workers, conducting health and safety outreach, communicating and preventing risk, and developing partnerships.
Why is this important?
As producers modernize and expand their operations, immigrant workers play an important role in the dairy industry. Working in U.S. dairies is dangerous. The majority of nonfatal worker injuries on dairy farms are due to interactions with cattle. By engaging the emerging workforce with culturally appropriate materials and using trusted sources (physicians, veterinarians and CHWs), we plan to improve worker health and safety.
The majority of nonfatal worker injuries on dairy farms are due to interactions with cattle.
Project News