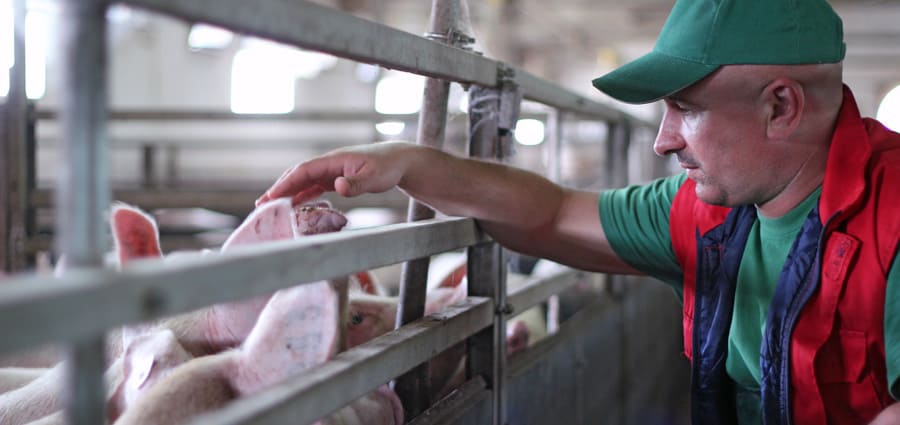 Project Description
RELATED PROJECT:
Occupational Hazards in Pork Production Associated with Production Practices
Dates: 2016 – current
Occupational injury in animal agriculture not only affects the health and well-being of workers, but is a significant burden to the agriculture industry due to lost productivity and compensation costs. The safety environment of the workplace is complex in animal agriculture and the health and well-being of the animals must also be considered. There is significant interest in reducing the burden of injury, however the tools available for specific injury prevention activities are limited. The long-term objective of this research is to provide injury prevention tools for producers, managers, and safety professionals to prevent and control injuries in animal agriculture.
To reach this goal pork and dairy, and workers' compensation insurance carriers will be engaged to:
Build on established partnerships with animal agriculture production operations and workers' compensation insurance carriers in the Upper Midwest and nationally.
Aggregate available data from multiple sources, including employer injury reports and workers' compensation claims data, to characterize injury risks and costs of injury.
Identify injury prevention priorities for injuries that place the most burden on workers and employers based on frequency, severity, and cost
Apply expertise in occupational safety and animal husbandry to develop loss prevention strategies that target specific injury risks using a Haddon Matrix approach.
Disseminate these prevention strategies and other UMASH derived products through partnership connections.
This research will fill a significant gap in preventing injuries in animal agriculture by aggregating data for decision-making. The results will provide incentive and mechanisms for producers and their workers' compensation carriers to work together to reduce the frequency and burden of injuries in animal agriculture.