The Upper Midwest Agricultural Safety and Health Center (UMASH) is a multidisciplinary collaboration of five leading research and health care institutions. This collaboration brings together unique and complimentary expertise to address existing and emerging occupational health and safety issues in agriculture.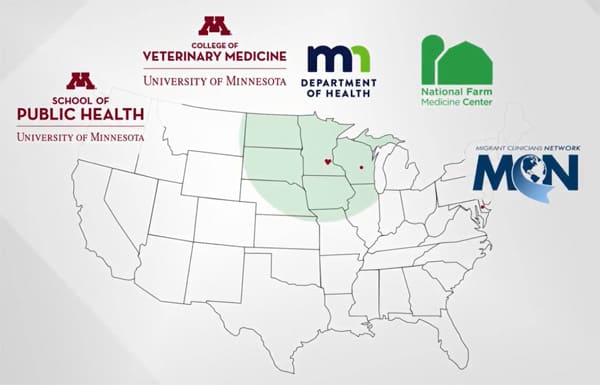 ---
VIDEO: Health and Safety on the Farm
We're UMASH, the Upper Midwest Agricultural Safety and Health Center
---
Read the 2019-2020 Annual Report for the latest on projects, emerging issues, outreach, and more.
UMASH Annual Report
Two dramatic events have greatly shaped 2020: the COVID-19 pandemic and the global racial tensions displayed after the killing of George Floyd. These events have broadly impacted rural communities and agriculture. Currently, the pandemic is spreading across the Upper Midwest with some of the highest rates of COVID-19 in the country.
---
UMASH Materials
UMASH is one of eleven Centers of Excellence in Agricultural Disease and Injury Research, Education, and Prevention funded by the National Institute for Occupational Safety and Health (NIOSH) throughout the United States.  Funding is provided through a cooperative agreement from NIOSH, U54OH010170 (2009-2021).