THE UMASH VISION:
Healthy and safe people in all agricultural communities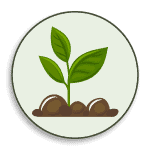 The mission of the Upper Midwest Agricultural Health and Safety Center (UMASH) is to improve the health and safety of agricultural workers, owner-operators, and communities in the Upper Midwest.
We pursue this mission utilizing a multidisciplinary approach guided by One Health principles.  
Intended Impacts:
Improve agricultural practices and policies related to the health of workers and their families, with particular attention to agriculture;
Reduce the burden of injury, illness, and death among agricultural workers, owner-operators, and communities.
PARTNERS IN EXCELLENCE
The Upper Midwest Agricultural Safety and Health Center (UMASH) is a collaboration of five leading research and health care institutions.
This collaboration brings together unique and complimentary expertise to address existing and emerging occupational health and safety issues in agriculture.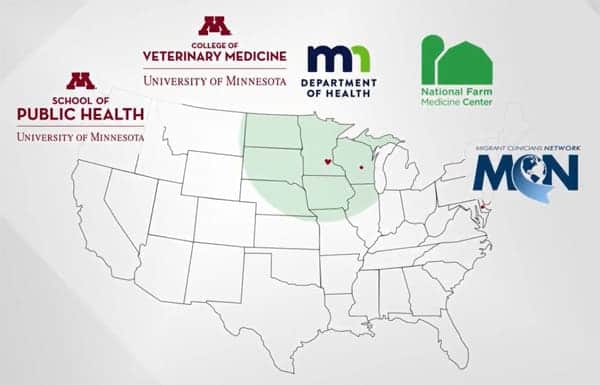 WHAT WE DO
GUIDING PRINCIPLES
We believe all people, organizations, and diverse perspectives are important to our work.
We embrace and promote a One Health approach to innovatively address existing and emerging challenges in human health, animal and plant health, and the health of the environment.
We seek to understand how changes in agriculture, to meet an increasing global demand for food and fiber at affordable prices and produced in a sustainable manner, can impact agricultural workers and their families.
We believe agricultural worker injury and illness and animal health are most effectively addressed when broad and diverse stakeholders are involved. We seek to engage producers, workers, agribusiness, academia, governmental agencies, and the agricultural community at large to promote dialogue and discussion through outreach and engagement.
VIDEOS
Health and Safety on the Farm
We're UMASH – the Upper Midwest Agricultural Safety and Health Center
Learn more about our center and mission.
One Health Explained
Because the environment, animals and people all affect each other, the One Health approach is an ideal model for addressing health and safety in agriculture workers.
KEY UMASH MATERIALS
---
UMASH is one of eleven Centers of Excellence in Agricultural Disease and Injury Research, Education, and Prevention funded by the National Institute for Occupational Safety and Health (NIOSH) throughout the United States.  Funding is provided through a cooperative agreement from NIOSH, U54OH010170 (2009-2021).