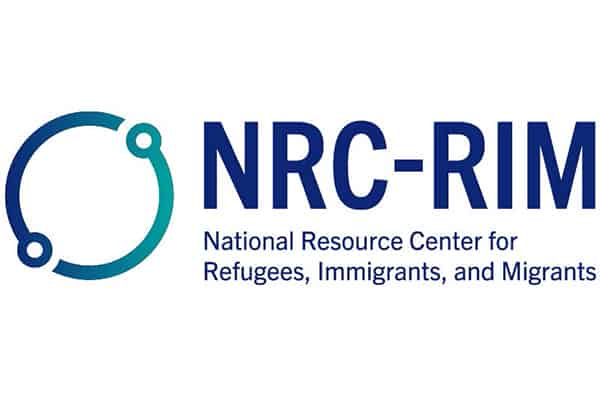 APRIL 2021
Dairy workers in the country face considerable occupational risks and hazards in their daily operations. As essential workers, the risk of contracting COVID-19 has become an additional concern. Many are immigrants, and in the face of other barriers such as language, transportation and immigration concerns dairy farms are finding it difficult to vaccinate these workers. Typically isolated in rural areas, limited access to healthcare and other resources are prevalent hurdles.
---
Guide: Mobile COVID-19 Vaccination Campaigns for Immigrant Dairy Workers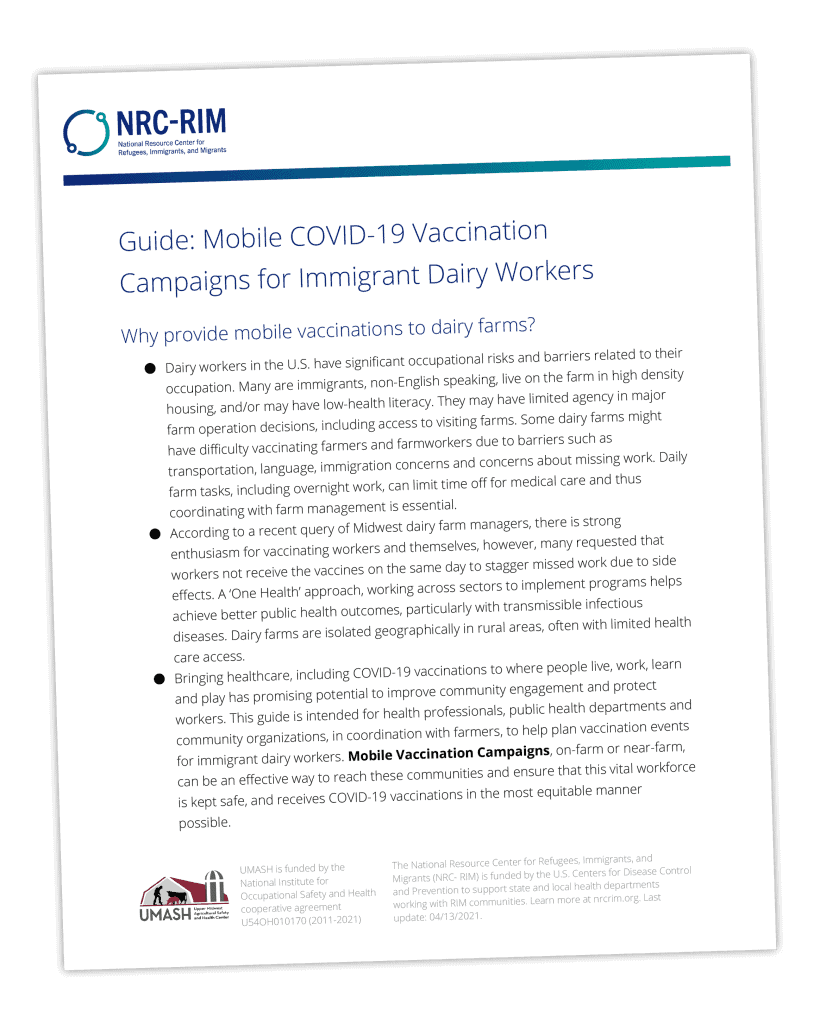 In response to these challenges, UMASH partnered with the National Resource Center for Refugees, Immigrants and Migrants (NRC-RIM) to create a guide to Mobile Vaccine Campaigns. This step-by-step guide is intended for health professionals, public health departments and community organizations to help coordinate with farmers, plan vaccination events for immigrant dairy workers and to ensure these essential workers are safe and healthy. This campaign can be an effective way to reach these communities and help decrease vaccine hesitancy through educational and communication materials.