UMASH – the Upper Midwest Agricultural Safety and Health Center – brings a multidisciplinary approach guided by One Health principles to improve the health and safety of agricultural workers and their families in the Upper Midwest region.
LEARN MORE
---
Explore how UMASH is working to promote health and safety on the farm!
Keep your calendar up to date with farm safety events and offerings from our farm safety partners.
---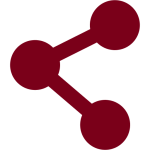 Follow us on social media to stay connected with all the latest ag health and safety information, resources, UMASH news, and just some fun social interaction.

---

Are you receiving The UMASH Connector?
Join our mailing list to receive our email newsletter delivered to your inbox!  You'll also receive ag health and safety spotlight stories, farm safety checklists, and featured news, resources, and events.

Great Content shared often! If you are a farmer, this is the place to learn about how to keep yourself and your family safe!

Sharing UMASH's and other partner resources with our Gear Up for Ag Health and Safety students throughout the year makes our work much easier!

They have been important resources to be sure our "learners" know how to stay safe! Honestly, I haven't been able to find better resources than yours!

Being a farm kid and being raised around this stuff all our lives, we don't realize all the unsafe things we are around so seeing that made me realize that little everyday things I'm doing or around are not always as safe as I think they are.