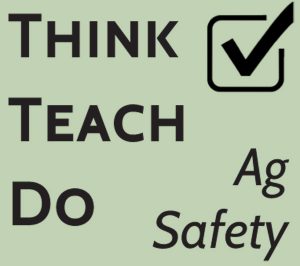 Teaching agriculture safety and health is an important topic for the next generation of farmers and related agriculture professions.
To assist teachers incorporating agricultural safety and health, UMASH has compiled a list of resources that can be used during the academic school year, such as: lesson plans, awareness events and additional resources to integrate health and safety topics into the classroom in a teacher friendly format. While not an exhaustive list, these resources cover many safety aspects related to agriculture and include tips on how to use the material in the classroom.
If you have questions or suggestions for additional teaching resources, please contact us:
Phone: 612-625-8836
---
---
---
---
AG SAFETY AND HEALTH TOPICS
---
AWARENESS EVENTS
---
---
---
EDUCATOR RESOURCES
---
DEVELOPMENT OPPORTUNITIES
Student
Contact your local and state agriculture association for information and dates regarding FFA conferences and other student safety and health events!
Share the UMASH website when assigning a research project or participating in a developmental competition to find resources about agricultural health and safety.
Teachers/Professional
Contact local agricultural associations for updates and information on professional development events and agriculture education conference updates. Examples of events to attend:
National Association of Agricultural Educators (NAAE) Conventions
International Society for Agricultural Safety and Health (ISASH) Conferences
Curriculum for Agricultural Science Education (CASE) Institute Conferences
Local and regional state agricultural association conferences
---