Positive animal handling is important for both animal and worker safety. It reduces stress, increasing milk production and reducing potential injuries on the farm.
UMASH has compiled resources (videos, posters, and fact sheets) to help promote positive dairy animal handling practices and keep workers safe.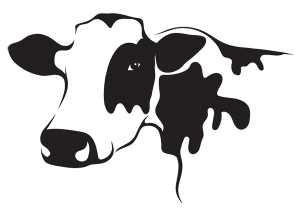 5-Part Video Series on Dairy Animal Handling
UMASH created a 5-part video series on positive animal handling to be used by farmers, ranchers, farm employees, veterinarians, human resources training staff, and those involved with worker health and safety training/education. The videos demonstrate:
Using Predictable Animal Behavior to Increase Milk Production
How a Cow Uses Her Senses
Working with the Pressure Zone
Moving Cows More Effectively
Making the Milking Parlor a Happy Place
The series can be a tool for training and retraining workers in small groups or individually. It is also a useful resource for ag educators to help bring safety and health to the classroom.
These videos are provided for informational and educational purposes only. The content is solely the responsibility of the authors and does not necessarily represent the views of CDC/NIOSH or any other funders.
PRIMERA PARTE: Cómo Tomar Ventaja del Comportamiento Natural de los Animales para Mejorar la Producción de Leche
SEGUNDA PARTE: Cómo la Vaca Utiliza sus Sentidos
TERCERA PARTE: Trabajando con la Zona de Presión
CUARTA PARTE: Cómo Mover las Vaca con Más Eficacia
QUINTA PARTE: Cómo Convertir la Sala de Ordeño en un Lugar Agradable
---
Needlestick Prevention Videos for Dairy Workers
ENGLISH

SPANISH

Posters and Fact Sheets for Dairy Handling

Repetitive Motion Injuries:
[noun]
Injuries due to performing the same motion over and over. These conditions are due to overuse, without adequate recovery. Low back strain due to repeated lifting, especially with poor technique, is an example.
– Suzanne Tanner, M.D. (Mayo Clinic)
---
We encourage you to share these resources with your colleagues and anyone you know who may benefit.  In addition to the downloads on our website, the materials are also available on DVD, which includes additional UMASH safety resources. For more information on these and other resources, or to request a DVD, please contact Carol Peterson at ctrefry@umn.edu.

It addresses an issue that many farmers are unaware of. We may not want to recognize it but there is a lot of negative animal handling on farms.

Good common sense handling advice for cattle.

This DVD has been a hit with several producers I have been able to share it with. [Producers/workers] really like the Spanish videos.

The videos give a concise introductory explanation to working with cattle and how an employee can make animal interactions more pleasant and efficient for both animal and handler