Agritourism involves activities that bring visitors to the farm.
It can be a great way for farmers to add supplemental income but it does come with an additional set of responsibilities. The growth of agritourism (also referred to as agrotourism) is connecting more and more people directly with agriculture and allowing them to better understand where their food comes from. With that comes the opportunity for them to learn about the health and safety issues related to agriculture, including protecting themselves.

Implementing safety practices to reduce the risk of injury or illness to visitors is becoming increasingly important.
UMASH, in partnership with the Minnesota Department of Health, has developed a variety of resources to help farmers and agritourism operators keep their visitors safe.
These resources are a result of the UMASH project, "Surveillance for Zoonotic Diseases in Agricultural Workers in Minnesota".

A HUGE ASSET. Great information, well worth the time.

[Handwashing posters] They look good are simple and easy and quick to read. I like them.

The training is great. What I really like about this training is that it is something I can have all my volunteers do.

I really enjoyed the course. It was easy, visual, and didn't take much time to complete. I felt like what I learned was valuable. I liked how key points were addressed multiple times to reinforce that knowledge such as calves being a high-risk animal for young children, etc.

The topics were informative and I feel we will be better prepared for our county fair.
---
---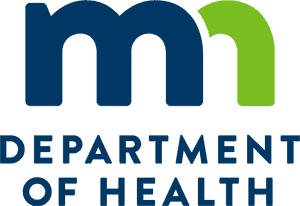 MINNESOTA DEPARTMENT OF HEALTH CONTACT INFORMATION:
If you have specific questions about hosting an agritourism event on your farm, contact:
Carrie Klumb, Minnesota Department of Health
651-201-5414 or 1-877-676-5414
ORDER POSTERS FROM MDH:
AGRITOURISM RESOURCES
LINKS: