What is Resilience?
re·sil·ience or re·​sil·​ien·​cy (noun):
the capacity to withstand or to recover quickly from difficulties.
UPCOMING AND RECORDED SESSIONS
Programming from Cultivating Resiliency for Women in Agriculture and The Rural Resiliency Project provide resources to help farmers, farm families, and women in agriculture weather stress.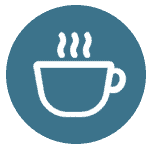 ONLINE COFFEE CHATS
Times are challenging! Grab your coffee and join us for an opportunity to listen and share in our Cultivating Resiliency free online "Coffee Chat". This is an opportunity to share what is on your mind related to agricultural stress in a safe place. Participants are anonymous (no cameras, no names) and may type in their questions or verbalize them, or just listen. The session will not be recorded. Participants cannot see each other nor do they see each other's names.
Sessions are limited to a maximum of 20 registrants and last one hour.
November 16, 2023

12:00pm Central
Chat facilitated by Dr. Brenda Mack.
RESILIENCY CIRCLES
The Circle is an ongoing FREE group that allows participants to have a safe space to share ideas, challenges, and successes on various topics related to farm life and related stressors. Registration is limited for each session. Participants may come to one session, come every month or join the circle as needed across time. Each session will last one and a half hours. Participants do not need to attend the entire session. Circle participants are anonymous, and they choose how to participate – they can just listen; they can type in questions or comments, or they may unmute and verbalize questions or comments. Sessions will not be recorded. Participants cannot see each other, nor do they see each other's names.
November 10, 2023

12:00pm Central
Circle facilitated by Monica McConkey.
---
November 29, 2023

12:00pm Central
Circle facilitated by Monica McConkey.

RESILIENCY WEBINARS
Cultivating Resiliency sessions are designed to help women in agriculture cultivate resiliency by focusing on what they can control in these challenging times and connect them with resources and information that can help them weather stress. Rural Resiliency sessions are live webinar sessions that help build resiliency and empower economic well-being. 
The sessions are 60-90 minutes in length and include a topic for discussion followed by an interactive Q & A period. Sessions will be recorded and will be made available for viewing post-webinar. Session participants remain anonymous as they participate in the session. Participants cannot see each other and cannot view each other's names. Nor are participant images or names recorded during the session.
Farmer Veteran Coalition QPR Suicide Prevention Training
QPR stands for Question, Persuade, and Refer — the 3 simple steps anyone can learn to help save a life from suicide. As a QPR-trained Gatekeeper you will learn to recognize the warning signs of suicide, know how to offer hope, and how to get help and save a life.
Length of training one hour and 30 minutes. Trainer: Monica Kramer McConkey, Rural Mental Health Specialist and LPC.
November 8, 2023

2:00pm Central
November 12, 2023

2:30pm Central
November 21, 2023

7:00pm Central
Please note that you must register to view recorded webinars.
RELATED NEWS