---
The annual meeting is one UMASH regularly attends as it offers opportunities to learn about recent research, outreach and to network with other agriculture health and safety professionals. Diane Kampa, Megan Schossow, Carrie Klumb and Carol Peterson attended the ISASH annual meeting June 24 – 27, 2019 in Des Moines, Iowa.
In addition to our own staff development, UMASH provided an exhibit of our recent outreach work, posters presentations and oral presentations. ISASH provides a venue to connect with other US Agricultural Health and Safety Centers, agriculture safety organizations and others in an effort to share ideas and resources to improve the safety and health of farmers, farm families and workers.
Carrie Klumb presented her work with Kirk Smith and Joni Scheftel from the Minnesota Department of Health. Carrie's session titled "Animal agriculture exposure among Minnesota residents with zoonotic enteric infections: 2012-2016 – UMASH" summarized the findings of the surveillance project and brought attention to the health aspects associated with farms and zoonotic diseases.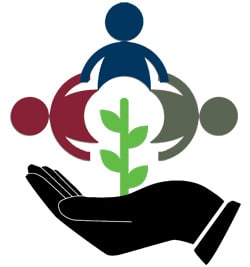 Megan Schossow presented at a Flash Talk as part of a mental health networking session which highlighted the outcomes and products of the 2018 UMASH Annual Forum – Building Resilient Agriculture Communities. Attendees were interested in the reach of the initial forum and the projects and products which developed as a result, including Cultivating Resiliency for Women in Agriculture. Doris Mold and Megan Roberts (co-leads) presented an overview of this project and future plans for continuing to expand and support the work.
Other colleagues joined us at ISASH this year including Meg Moynihan and Susan Von Bank from the Minnesota Department of Agriculture and Cynthie Christensen, RN, LPCC who is providing expertise for developing a discussion guide to address mental health and stress. The guide is intended to assist communities in facilitating conversations to support farmers and families in difficult economic times.
---