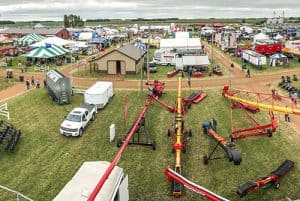 AUGUST 2019
Being efficient is key to getting jobs done on the farm.  Farm Bureau Financial Services and UMASH understand this need and encourage farmers to be safe and healthy at 

the same time.

New to Farmfest this year is the Farm Bureau Financial Services Wellness and Safety Pavilion.  It is a one stop shop to learn from over 25 exhibitors on various topics all in an effort to be efficient and to keep farmers, farm families and workers safe, healthy and injury free at the same time.
---
Knowledgeable representatives and organizations will be at the three day event to offer information and resources for all ages.
Here are a few stories that showcase some of what you will find at the Wellness and Safety Pavilion. 
---