UMASH Wellness Pavilion
at Minnesota Farmfest
Living Healthy, Farming Safely
August 1-3, 2023
Redwood County, MN
28366 County Highway 13
Morgan, MN 56266
Google map
---
Agriculture ranks among the most hazardous industries, according to the National Institute for Occupational Safety and Health. Farmers, farm workers, and farm families are at very high risk for fatal and nonfatal injuries.
The UMASH Wellness Pavilion is a fun and engaging way to get the attendees of Minnesota Farmfest excited about Living Healthy, Farming Safely. UMASH brings health and safety partners together to promote safety, health, and injury prevention with safety and health resources for farmers, farmworkers, and families.
---

During Minnesota Farmfest 2023, stop by the UMASH Wellness Pavillion, visit the exhibitors, and take in the live farm safety demonstrations.
We want you to be safe, healthy and injury free.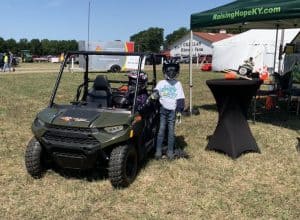 Safety demonstrations will be presented by expert demonstrators, covering a variety of farm safety topics.
This is an excellent, first-hand opportunity to see potential dangers on the farm and learn ways to prevent injury.
More information and daily demonstration schedules coming soon.
ATV/UTV & Lawn mower safety
Progressive Agriculture Safety Days
University of Minnesota Extension
Farm Rescue + Adaptive Equipment
Farm Rescue
Grain Engulfment Simulator
National Education Center for Agricultural Safety
Grain & Confined Space Safety
Minnesota State Southern Agricultural Center of Excellence
Sponsor: Minnesota State Southern Agricultural Center of Excellence
Power Takeoff (PTO)
University of Minnesota Extension
Minnesota State Southern Agricultural Center of Excellence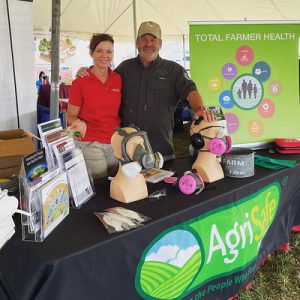 The UMASH Wellness Pavilion tent will feature agricultural health and safety partners from across the Upper Midwest region, with information and resources on:
Healthy Living, Prevention, Research
Mental Health and Resiliency
Youth and Family
Rural equipment and Roadway Safety
Business Safety
Emergency Response
THANK YOU to our sponsors and supporters!




RELATED NEWS