2018 UMASH ANNUAL FORUM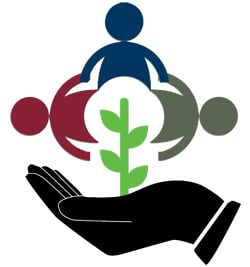 BUILDING RESILIENT AGRICULTURAL COMMUNITIES
A Working Forum on Mental Health Outreach and Community-Based Support for Minnesota Farmers, Agricultural Workers, and their Families
June 20, 2018
Cargill Building
University of Minnesota, St. Paul campus
UMASH and the Minnesota Department of Agriculture (MDA) hosted a one-day working forum to bring together stakeholders from across Minnesota to explore the stress and mental health challenges that farmers, agricultural workers, and their families experience and stimulate new and existing partnerships to identify gaps in community-based programs and health services.
A total of 69 attendees represented many sectors important to agriculture, including farmers, farm workers, health care, public health, government agencies, universities, extension service, elected officials, faith-based organizations, philanthropies, and financial intuitions. The overarching goal of the forum was to stimulate new and existing partnerships to identify and respond to gaps in community-based programs and health services.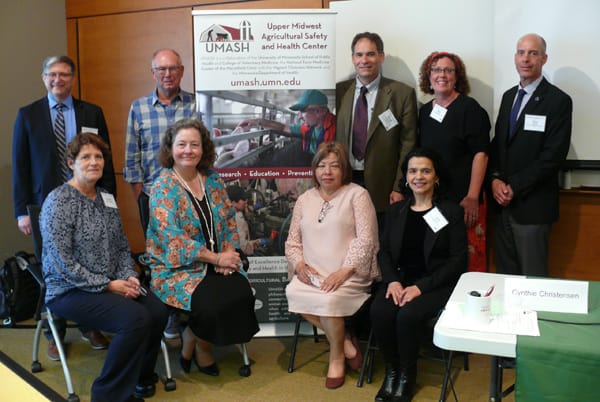 ---
OTHER FUNDING OPPORTUNITIES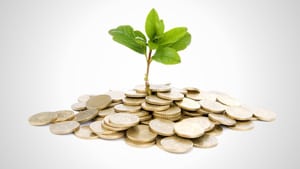 In addition to the UMASH seed grants, several U.S. Ag Centers within our region, as well as El Fondo De Nuestra Comunidad with the Saint Paul and Minnesota Community Foundations, currently have open calls for proposals.  Preproposal deadlines are approaching soon!
PRESENTATIONS
Below are pdfs of the presentation slides from some of the forum presenters:
It's NOT all in Your Head. Farm and Rural Stress Factors in the Here and Now
Meg Moynihan
Senior Advisor on Strategy and Innovation, MN Dept of Agriculture
Responding to Behavioral Health Needs Across Rural Places
Paul Force-Emery Mackie, PhD, LISW
Professor of Social Work, Minnesota State University, Mankato
Building Resilient Agricultural Communities
Doris Mold
Sunrise Agricultural Associates, Sunrise Farm & American Agri-Women
Emotional Health of Agricultural Workers in Minnesota
Gloria M. Contreras
Manos Latinas
WHAT ATTENDEES ARE SAYING…
This was beautifully organized and a great place to network and meet people from other organizations.
I really appreciate the inclusion of farm workers and the acknowledgement of the impact of immigration on mental health. Well done! There was a good balance of presenting information and allowing time to brainstorm and network.
Thank you for the opportunity to address this critical issue with others in ag and healthcare.
In response to "What actions do you plan to take to address stress and resilience in farmers, agricultural workers and their families?"
Develop programs/ resources with other organizations to help decrease stress and increase resilience with special emphasis on women and children.
Share my personal experiences on mental health with farmers and farm workers so that the effects of stress can feel more normalized.
I will focus more on the people around me, so I am able to see when things aren't completely right.
 WELCOME AND OPENING REMARKS
PRESENTER
FACILITATORS
DISCUSSION PANEL
SHARE