JANUARY 2020
This is a simple, yet powerful safety tool that encourages everyone on the farm to consider the task or chore at hand, to ask themselves how their own actions could contribute to a safe and productive outcome and stop if it can't be done safely.
Adapted with permission from Workplace Safety and Prevention Services
Before and during a task…
STOP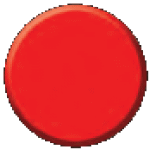 What could go wrong?

 How bad could it be?

Has anything changed?
THINK

Do I clearly understand the task?

Am I physically and mentally ready?

Do I have the right tools and equipment?
ACT

Make it safe!

Use the right tool!

Follow proper procedures!

Reduce risks!
Stop if it can't be done safely!
---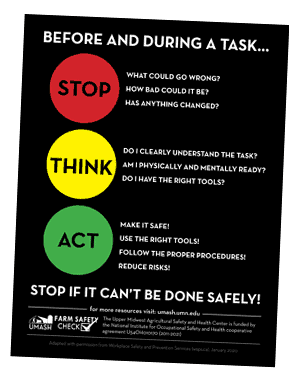 Download our poster
Surround your workplace with important health and safety reminders!
Available in various sizes:
8.5 x 11 in
11 x 17 in
---
---