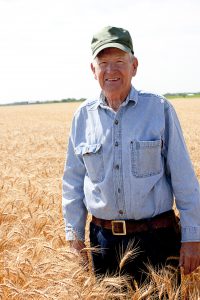 2020 UMASH ONLINE COMMUNITY FORUMS
Aging on the Farm
Agriculture, as a profession, has more mostly "older workers" than any other profession or industry. In addition, the agricultural industry ranks as one of the most hazardous.
The average age of farmers is approaching 60. Many continue to live and work on the farm well beyond typical retirement age. There are many reasons farmers continue to work in farming for decades, including lifestyle choices, being their own boss, enjoyment of the land, and producing food.
With fewer farmers, we need to consider ways to support them as they age.  The aging process has implications for work safety including physiological changes such as loss of senses, muscle mass and slower response times. Older farmers are also more prone to injuries, which emphasizes the need for health and safety education and outreach for aging farmers.
Aging in place for farmers raises a number of challenges and opportunities.  To support our farmers, we need to raise the awareness of the impact of aging and ways to prevent injuries.
---
THE FORUMS
UMASH will be hosting a series of online community forums, each with a regional focus in the Upper Midwest.
The forums are intended to engage community and health related organizations and community members who are in regional proximity to one another on the topic of aging in place for the agricultural workforce and their communities.  These forums will consider the following questions: What can we do to support the health and safety of aging farmers, and farm families? What are the challenges? What are the opportunities?
Each forum will be hosted through Zoom video conferencing and will include short presentations on aging, healthy living, and how health conditions and aging can impact safety on the farm. Online breakout discussions will connect community members and professionals to discuss challenges, share resources, identify needs, gaps in resources, and generate ideas for potential collaboration.
Free and open to the public.
OBJECTIVES
Increase awareness on aging in place and its accompanying health and safety implications
Identify regional needs to create educational/outreach materials
Collect community resources to support our farmers
Encourage community engagement
WHO SHOULD PARTICIPATE
Farmers and farm families
Professionals in healthcare, occupational health, social work, public health, education, and agriculture
Community and government organizations
Agri-businesses: finance, legal, cooperatives and retail centers, trade associations
Anyone with an interest in aging in rural communities
CEU credits will be available, provided by the Midwest Center for Occupational Health and Safety.
UPCOMING FORUMS:
REGIONAL FOCUS – Each forum features regional speakers in an effort to foster connections between area organizations and participants.
WESTERN WISCONSIN AND EASTERN MINNESOTA - JUNE 15, 2020 @ 1-3pm Central
Monday, June 15
1:00pm – 3:00pm Central

After registering, you will receive a confirmation email containing information about joining the meeting.
Presentations
---
---
---
Panel Moderator
NORTH DAKOTA AND WESTERN MINNESOTA - JUNE 30, 2020 @ 1-3pm Central
Tuesday, June 30
1:00pm – 3:00pm Central

After registering, you will receive a confirmation email containing information about joining the meeting.
Presentations
---
---
---
---
Panel Moderator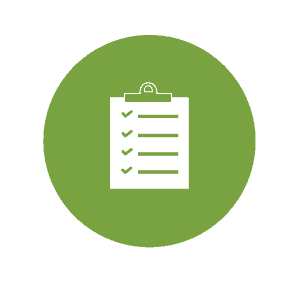 SURVEY:
We want to hear from you!
Please take 5 seconds or 5 minutes to let us know your top health and safety concerns for aging farmers:
DOWNLOADS:
"As we age, we need to be mindful of how we do physical work and support our agricultural workers and producers. This forum is a great way to bring community members together to identify the needs of farmers and support our rural communities."
---
CONTACT US:

Contact Megan Schossow if you would like to share resources on health, safety, or aging.
---
The Community Forums are sponsored by the Upper Midwest Agricultural Safety and Health Center (UMASH) and the Center on Aging in the University of Minnesota's School of Public Health.
---
RELATED NEWS
---