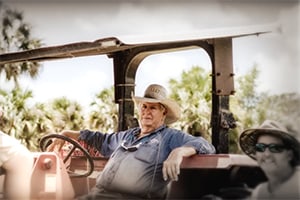 JULY 2020
On June 30th, UMASH hosted a community forum for the eastern North Dakota and northwest Minnesota region. This was the second of two community based forums addressing the many factors affecting farmers, who are currently or considering information to age in place safely on the farm.
The forum was well attended with over 60 participants. Dr. Florence Becot, a rural sociologist and research scientist with the National Farm Medicine Center started the panel discussion and shared information on the cultural, social, economic and policy factors which affect decision making when farming in older adulthood. Dr. Jane Strommen, Gerontology Specialist with North Dakota State University (NDSU) Extension encouraged us to think about aging and how it can be done well by holding both positive and negative experiences of aging in balance.
The third panelist was Dr. Carla Wilhite, ODT who is an associate professor with the Occupational Therapy Graduate Program at the University of New Mexico School of Medicine. She discussed solutions to increase older farmer safety including assistive technology, environmental modifications, and aging in place strategies. Mr. Dan Younggren, a fourth generation farmer provided the participants with a farmer's perspective on farm transition and the overwhelming stress affecting many farmers today.
Break out rooms allowed participants to discuss challenges, opportunities and resources for communities taking an active approach to aging on the farm. UMASH and the Center for Healthy Aging and Innovation are accepting proposals for partner projects to assist in that process. Information on these partner grants can be found on the UMASH website. The Request for Proposals is open through August 1, 2020.