FEBRUARY 2021
The concept of sharing for most of us probably goes back to childhood. Whether we learned to share with a sibling, a friend, or in school, we learned that sharing is good. As adults, the importance of sharing is always present; whether it be sharing knowledge, wealth, time or resources, the idea is that everyone benefits from sharing.
However, according to Whitney Pennington, when it comes to bacteria, viruses and illness, some things shouldn't be shared. Whitney is the Outreach Project Coordinator at High Plains Intermountain Center for Agricultural Health and Safety at Colorado State University. She recently penned an article for Hoard's Dairyman which identified zoonotic diseases in animal agriculture as something that should not be shared.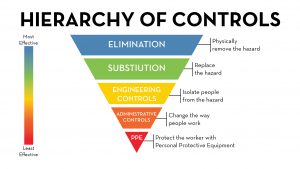 Zoonotic diseases are highly contagious between animals and people, and vice versa. In this article, Whitney describes the manner in which these particular diseases are spread and prevention methods to keep you and your animals from becoming sick. She also highlights ideas for training and motivation to create a positive healthy work environment.
---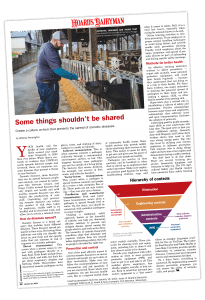 Hoard's Dairyman Article
All of this great information can be found in this Hoard's Dairyman article. Take a moment to learn how not to share to protect you, your animals and your farm.