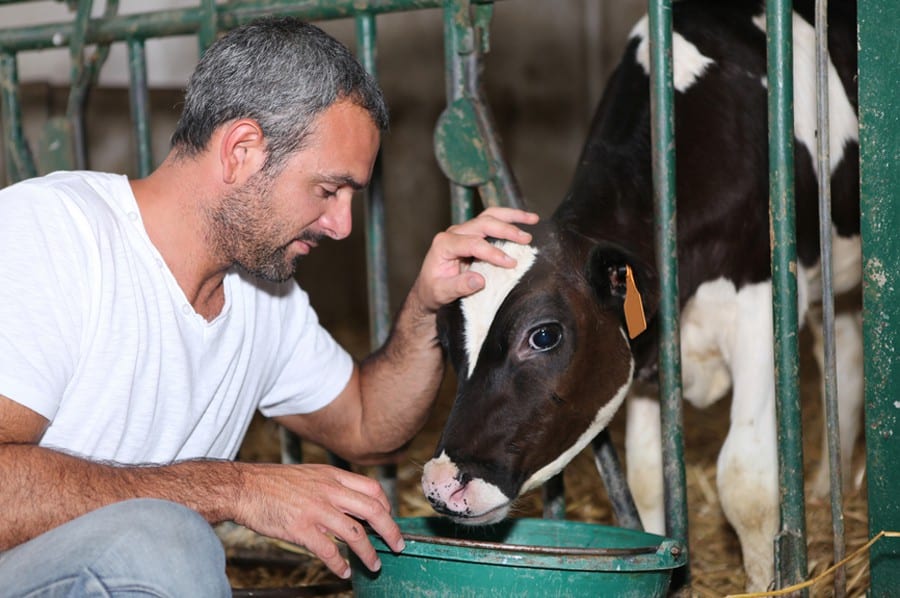 Project Description
View All Funded Pilot Projects
2012-2013
Shiga-toxin producing E. coli (STEC) infections and cryptosporidiosis are significant causes of illness. South Dakota residents consistently are afflicted with these illnesses at higher rates than the general US population.
Risk factors for these illnesses have not been well-characterized in South Dakota. This proposal seeks to describe the epidemiology of STEC infections and cryptosporidiosis in South Dakota, with special emphasis on agricultural and animal risk factors. This proposal is innovative in that this characterization has not previously been made of South Dakota data.
South Dakota Department of Health case reports from 2011 and 2012 will be utilized. Case patients from 2012 will be interviewed over the phone, with specific emphasis on animal agricultural exposures. An interview instrument developed by the Minnesota Department of Health will be utilized. Data obtained will be entered into a database.
When analysis is complete, a clearer picture of the descriptive epidemiology of these diseases in South Dakota will emerge. Our findings will be combined with similar work in Minnesota and Wisconsin to provide a robust view of these diseases in the Midwest. This data will inform further work to determine the role of specific risk factors for STEC infections and cryptosporidiosis in South Dakota residents.
The information gained will be used to inform stakeholders in South Dakota and elsewhere regarding these illnesses. It is anticipated that risk factors identified in this descriptive work will be instructive for agriculture workers and their families seeking to keep themselves safe from these infections.
2013 Project Update
Shiga-toxin producing strains of Escherichia coli (STEC) and Cryptosporidium spp. are significant causes of illness in humans. Incidence rates of these illnesses are higher in South Dakota than in the United States as a whole. Transmission of these agents to people through direct contact with animals has been identified as one of the many possible routes of exposure. Ruminant animals may act as sub-clinical carriers of STEC, while young ruminants with clinical signs of diarrhea are common sources of zoonotic strains of Cryptosporidium.
Patients reported with either STEC or cryptosporidiosis in South Dakota in 2012 were interviewed regarding 7 categories of animal exposure: 1) Petting zoo/fair attendance, 2) animal event/rodeo attendance, 3) feed/pet store visits, 4) farm visits, 5) employment or residence at a farm, 6) residence with pets, and 7) visiting other households with pets.
A high proportion of the 50 STEC cases (78.0%) reported animal exposure prior to illness onset. Living with pets was the most commonly reported animal exposure (63.6%), followed by visiting other households with pets (35.3%), and living or working on a farm (23.3%). People who reported visiting a farm had a high level of direct animal contact and infrequently practiced personal protective measures.
Animal exposures were reported by 87.8% of the 115 cryptosporidiosis cases, with living with pets the most commonly reported exposure (63.7%), followed by living or working on a farm (45.6%), and visiting a farm (29.0%). Those with farm exposure reported a high degree of direct contact with animals and inconsistent use of personal protective measures such as hand washing.
Cryptosporidiosis patients were significantly more likely than STEC patients to have lived or worked on a farm or attended an animal event in the days prior to their illness, and were older on average. STEC cases were more likely to occur in the Sioux Falls area, with cryptosporidiosis more prevalent in northeastern South Dakota.
Patients with these illnesses had high rates of animal contact prior to illness. Animal contact on farms emerged as an important exposure route, one that will benefit from more study and educational messages regarding personal protective measures.
This project has increased awareness of animal contact zoonoses by farm operators hosting visitors.  Findings are being utilized to quantify animal contacts among farm visitors.
The project also led to a new partnership with the University of South Dakota Sanford School of Medicine.