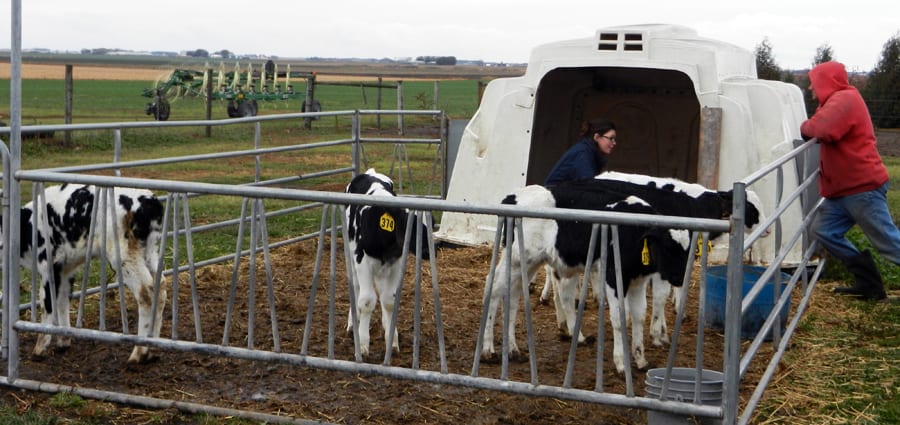 Project Description
RELATED PROJECT:
Surveillance for Zoonotic Diseases in Agricultural Workers in Minnesota
Dates: 2016 – current
Previous work by the Minnesota Department of Health (MDH), through UMASH, has shown that occupational infections from animals associated with agriculture are a bigger problem than previously thought. The goal of the current project is to reduce the number of illnesses among agricultural workers, their families, and others who are exposed to animal agriculture settings.
The specific aims are to:
Continue interviewing people who had an animal agriculture exposure before their zoonotic enteric illness (illnesses that animals and people can share). This gives us more information to describe who is getting sick with these infections, how many people are getting sick, and if there are any patterns of illness emerging.
Use this information to identify specific risk factors for getting sick from the most important types of these germs (i.e., Campylobacter, Salmonella, Cryptosporidium parvum, and Shiga toxin-producing E. coli). Develop ways to prevent illness or minimize risk of illness.
Collaborate with neighboring states (e.g., North Dakota, South Dakota, Wisconsin, Iowa, and Nebraska) to estimate how many agricultural workers are affected by these infections regionally, which represents a large proportion of animal agriculture in the U.S.
Collaborate with Dr. Peter Davies at the University of Minnesota to determine whether Staphylococcus aureus (MRSA and MSSA) strains known to colonize pigs are causing illness in humans, which is currently unknown in the United States.
Continue to identify, respond to, and describe newly emerging zoonotic infections related to animal agriculture through enhanced surveillance for unexplained critical illnesses and deaths and enhanced testing of enteric disease outbreaks.
MDH will continue to rely on and grow relationships with partners in animal agriculture industries, the Minnesota Board of Animal Health, the Minnesota Department of Agriculture, and academia. These relationships are the key to a coordinated, effective response to emerging issues involving both animal health and human health, as well as to the development, implementation, and success of prevention programs aimed at minimizing risk.
Occupational zoonotic infections associated with animal agriculture comprise a much larger disease burden than previously estimated.
Project News