SAFETY AND RESCUE DEMOS
A special thanks to…
The firefighters and EMS volunteers from Eagle Lake, Forada, Hanska, North Mankato, and Sanborn fire departments for assisting with the live demonstrations.
Equipment was provided by Arnold's farm equipment supplier, Courtland Waste Handling and Alex Air Apparatus.
---
GRAIN BIN RESCUE DEMO
DEMONSTRATOR:
Jim Zwaschka
Instructor, South Central College
Station Captain, North Mankato Fire Department
Using a simulated grain bin engulfment, rescue techniques will be demonstrated to safety retrieve a victim from grain engulfment. Attendees will best practice prevention strategies to avoid entrapment or other injury when working around grain bins and how to respond if faced with a grain engulfment situation.
---
TRACTOR ROLLOVER RESCUE DEMO
DEMONSTRATOR:
Max Radil
Forada Fire & First Responders
Fire Instructors and Training Officers Association of Minnesota (FITOAM)
MNSCU Instructor
Alexandria Technical College, Ridgewater College, St Cloud Technical & Community College
Full-time Dairy and Crop Farmer
Tractors are the leading cause of death on farms; the most frequent cause of tractor-related fatalities are side and rear overturns. Attempting to right a rolled tractor without the proper tools and training can put both the rescuers and the victim at greater risk of injury. Learn what you need to know if faced with this situation.
---
ATV SIMULATOR SAFETY DEMO
DEMONSTRATOR: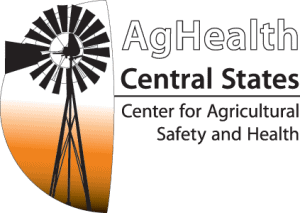 Bernard Geschke
Program Specialist
Progressive Agriculture Foundation
The ATV Simulator is a full size ATV mounted on hydraulics that is used to demonstrate the basics of ATV safety including: determining the correct size ATV for a particular rider, choosing the correct personal protective equipment, understanding the risks associated with ATV use and planning on how to prevent ATV accidents and fatalities.
The ATV simulator demonstration comes to Farmfest courtesy of the Central States Center for Agricultural Safety and Health (CS-CASH) and Nebraska Extension.  This simulator is used year round as part of the ATV Aware Program in Nebraska.
---
POWER TAKE-OFF (PTO) SAFETY DEMO
DEMONSTRATOR:
Mike Cruse
Extension Educator
University of Minnesota Extension
A PTO shaft rotates much faster than our reaction time. Learn about the hazards of the power take-off. Watch what happens when a PTO entanglement occurs. Understand prevention steps to reduce the risk of a PTO-related entanglement.