THANK YOU to everyone who joined us for the 2023 NORA Online Symposium. 
2023 NORA ONLINE SYMPOSIUM
Changing the Climate of Worker Health and Safety: A Forum on Lessons and Actions to Foster a Resilient Workforce
The 2023 NORA Online Symposium will feature a moderated discussion with a panel of experts on the effects of climate change on worker health and safety in a variety of industries and workplaces.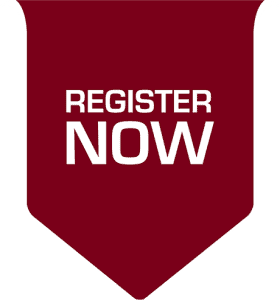 Thursday, April 27
12:00-1:00 – VIRTUAL POSTER SESSION
Presentations by UMASH and MCOHS researchers and students on a variety of public health topics.
1:00-2:30 – PANEL DISCUSSION
A moderated Q&A with a panel of regional and national experts.
EVENT INFORMATION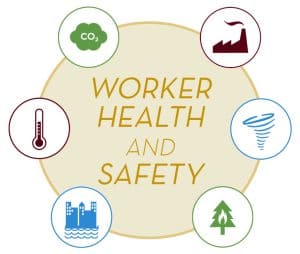 Climate change is an urgent public health issue with significant impact on environmental, social, mental, and physical health. Drought, floods, extreme heat, wildfires, and other weather-related events can lead to multiple health and safety risks, including: heat-related and respiratory illnesses, physical and mental health effects, and disease and pest exposures. Without proper protection and training, these risks are even greater among vulnerable populations such as outdoor workers, migrant agricultural and construction laborers, or those involved in disaster response.
The event will begin with a virtual poster session with presentations by UMASH and MCOHS students and partners on a wide variety of public health topics.
LEARNING OBJECTIVES:
Raise awareness of challenges associated with climate change that impact workers today and into the future
Present examples of these challenges from the perspective of a variety of work sectors, along with actions that help build resilient communities
Describe opportunities for growing/developing plans towards preparedness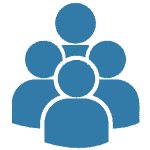 MODERATED DISCUSSION WITH AN EXPERT PANEL
The symposium will feature presentations and a moderated discussion and Q&A session with a panel of local and national experts on the effects of climate change on worker health and safety in a variety of industries and workplaces.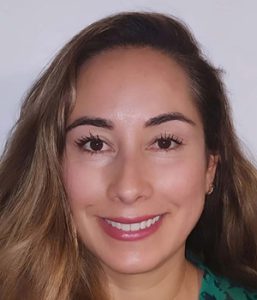 Cynthia Hernandez
National Research and Training Director
Resilience Force
Cynthia Hernández re-joined Resilience Force as National Training Director in 2022 as Hurricane Ian was making landfall. She was previously the Florida Director of Resilience Force from 2018-2020. During that time, she tracked changing conditions and regulations affecting resilience workers and advocated for labor protections at the local and state level. Cynthia began her career as a researcher and instructor at Florida International University's Center for Labor Research & Studies in 2006. Her research interests include issues at the intersection of labor and immigration.
After nearly ten years of public service at FIU, Cynthia became the Executive Director of the South Florida American Federation of Labor (AFL-CIO). In 2017, she was awarded a four year grant from the Robert Wood Johnson Foundation to lead a Labor Community Coalition to address Climate Change in South Florida, the first to be awarded in Florida. She has also worked on producing short documentaries on labor and immigrant issues, and most recently worked closely with a Netflix film crew to document the lives of immigrant workers rebuilding Florida after Hurricane Michael.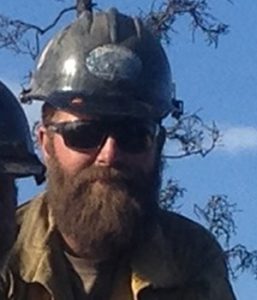 Matt Holmstrom
Risk Management Officer
US Forest Service, Pacific Northwest Region
Matt Holmstrom has been involved in firefighting since 1996, starting with the US Forest Service immediately following high school. He served as Deputy Fire Staff in the Six Rivers National Forest until 2020 and currently is the Risk Management Officer for Regions 6 & 10 of the Forest Service covering Alaska, Oregon and Washington.
As the Superintendent on Lewis & Clark Interagency Hotshot Crew, Matt made training, especially in human factors, a key component to producing quality leaders. He has been a speaker at several conferences including the International Association of Wildland Fire (IAWF), been published in multiple magazines, and the keynote speaker for Incident Management Teams and Fire Management Officer meetings. He has acted as an Facilitated Learning Analysis (FLA) and Rapid Lessons Shared (RLS) team lead and assisted Regional Risk Management Officers in many regions. Matt was the team lead and one of the primary authors of the Marshall Fire FLA and the principal driver behind the R6 Dispatch Study. He led a group of the National Fire Leadership Council for the Mann Gulch Staff Ride, has led and facilitated the Little Big Horn Leadership Staff Ride, and is a cadre member for the Gettysburg and Chickamagua/Chattanooga Staff Ride. Matt has taught wildland fire internationally in Peru and the Ukraine as a volunteer with International Fire Relief Mission (IFRM).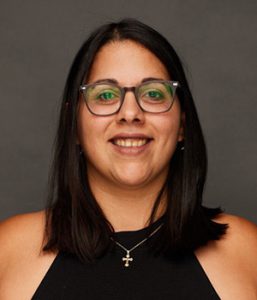 Marysel Pagán Santana, DrPH, MS
Director of Environmental and Occupational Health
Senior Program Manager for Puerto Rico
Migrant Clinicians Network
Marysel Pagán Santana, DrPH, MS, serves as Director of Environmental and Occupational Health for Migrant Clinicians Network (MCN) in Puerto Rico, where she leads and coordinates MCN projects related to the climate crisis, occupational health, and emergency response. Dr. Pagán Santana provides technical assistance, training, and tool development for community health centers in Puerto Rico and the residents of the community they serve to address issues related to disasters and their related health impacts. In addition, she is the principal investigator for a project exploring health impacts on agricultural communities related to natural disasters. In the same way, she facilitates training related to occupational health and safety for different populations of workers in Puerto Rico.
Pagán Santana has extensive experience providing training to high-risk and vulnerable worker populations and conducting community projects. She also has over eight years of experience in the private sector as an Industrial Hygienist. Previous work areas include developing and implementing training programs in occupational and environmental health, emergency preparedness, and business continuity planning. During the past year, Marysel has focused on assisting the response to COVID-19 in schools in Puerto Rico. Pagán-Santana has a master's degree in Industrial Hygiene and a doctorate in Public Health with an emphasis on environmental health from the University of Puerto Rico Medical Sciences Campus.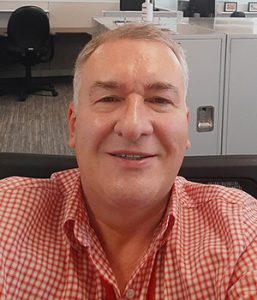 Robert Servian
Safety Consultant Principal
Workplace Safety Consultation
Minnesota Department of Labor and Industry
Robert Servian started his professional career with the Minnesota Pollution Control Agency as a specialist in water protection where he conducted monitoring and implementation of watershed protection and restoration strategies or best management practices (BMPs). He currently works for Minnesota Occupational Safety and Health Administration (MNOSHA) Workplace Safety Consultation (WSC) as a Safety Consultant Principal.
As a Workplace Safety Consultant, Robert works with employers and employees to solve safety and health problems before they occur. MNOSHA WSC consultants help employers recognize hazards, make recommendations for solving problems and suggest other sources of help that are available. Robert consults mostly around construction safety and provides safety training for the construction employees often in both English and Spanish. He also conducts safety and health training in conjunction with the Mexican and Guatemalan Consulate and various community organizations to provide safety training for Spanish speaking employees and protect the health and safety of the Latino community.
Robert graduated from Minnesota State University in 1989 with a BS In Microbiology and is a Registered Environmental Health Specialist/Sanitarian.
The NORA Symposium is co-sponsored by the Midwest Center for Occupational Health and Safety Education and Research Center (MCOHS) and the Upper Midwest Agricultural Safety and Health Center (UMASH).