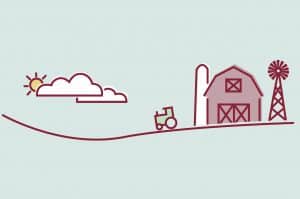 JUNE 2020
COVID-19 has changed how we live, work and learn, and UMASH has been adapting with everyone else.
UMASH staff taught a new course at the University of Minnesota School of Public Health's summer Public Health Institute, which went online for the first time ever. The course built on our center's work in stress and mental health support in rural communities.
Providing Mental Health Support for Rural Communities was a one-week course that took place online from June 1-5. Dr. Jeff Bender, Dr. Amy Pekol and Megan Schossow shared background and context on rural mental health challenges while guest speakers shared their experiences supporting this community. Students, many of whom were professional students in health degrees, completed community intervention plans that had students apply their knowledge to improve mental health outcomes in a rural population.
Guest Speakers:
Carolyn Sheridan, RN, BSN
PROJECT LEAD: Stress and Mental Health Conversations with Gear Up for Ag Health and Safety
Founder, Ag Health & Safety Alliance
---
Megan Roberts
PROJECT LEAD: Cultivating Resiliency for Women in Agriculture
Extension Educator, Co-Leader Minnesota Women in Ag Network, University of Minnesota Extension