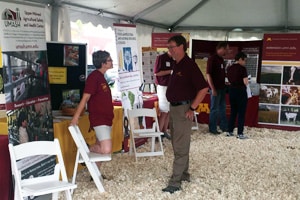 Summer Farm Shows are the place to be! UMASH was part of the Minnesota Farm Fest in Redwood Falls, MN, August 2-4, 2016. Many producers and business representatives attended and networked with UMASH staff Diane Kampa, Carol Peterson, Ruth Rasmussen and Alexus Grossbier at this event on three warm and exciting days in the country. New connections and new ideas made for a very productive time!
We posted some photos on our Facebook page.
Check them out at www.facebook.com/umashcenter.