JANUARY 2023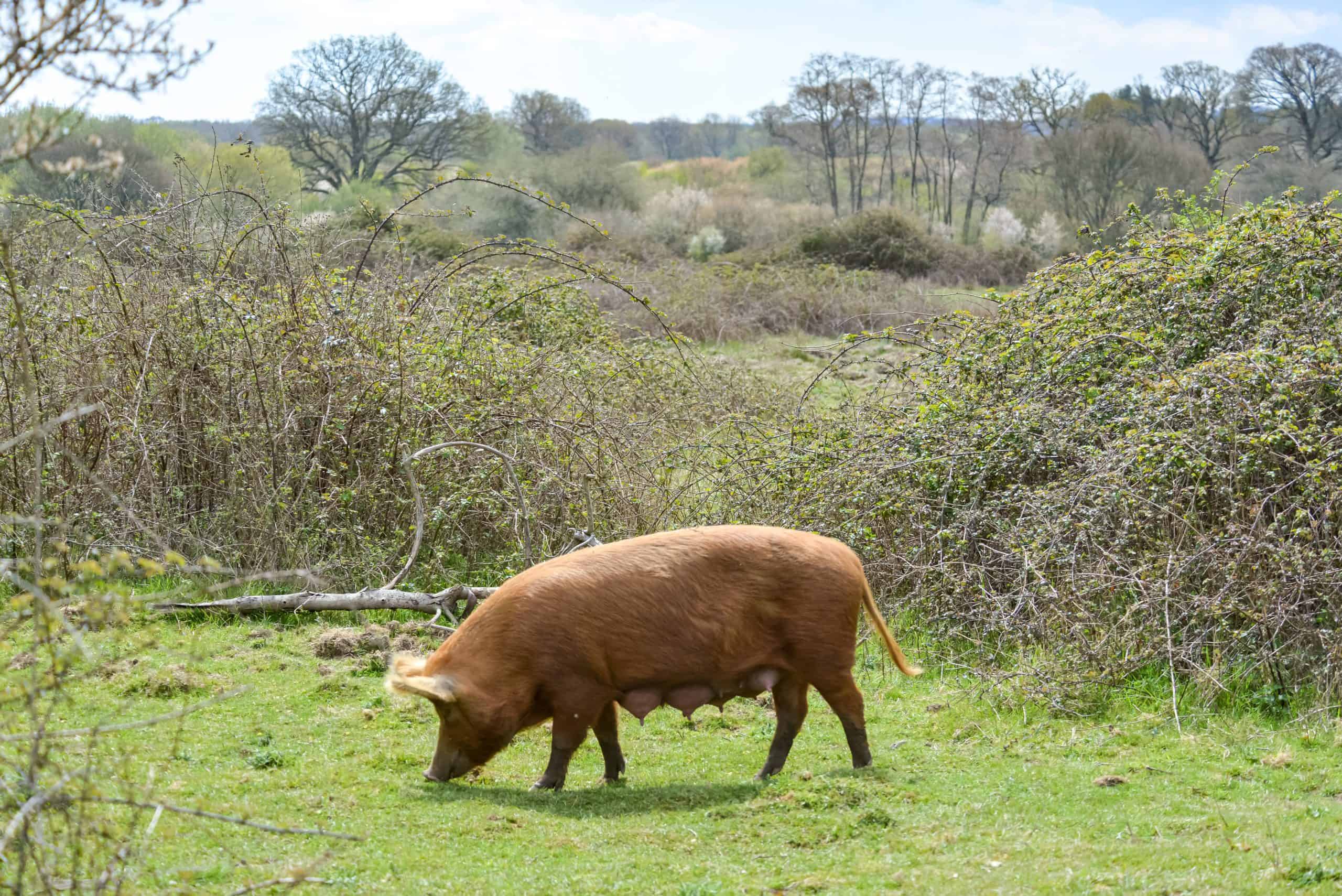 Working with large animals, such as sows, can be a health and safety risk for farmworkers.  Sows on average range in weight from 300 to 500 pounds, and their behavior can be unpredictable and aggressive at times. Sows can injure other sows as well as people by running into them, trampling, and biting. Common injuries include back and knee injuries, repetitive motion injuries, and hearing loss. These and other injuries can affect your bottom line.
---
SOW SAFETY VIDEOS
Available in English and Spanish.
UMASH has a new video for protecting swine workers from becoming injured on the job. In collaboration with Diane DeWitte, Extension Swine Educator, Colin Yoder, Veterinary Public Health Resident, and Hayford Manu, Researcher, Farm Worker Sow Behavior Safety Tips offers practical recommendations to avoid serious injury. This video, incorporating expert and industry advice, addresses sow behavior and management techniques to handle the animals safely.
Two additional videos, Protecting People and Pigs from the Flu and Moving Sows: Be Safe and Smart, can be used as training material for new employees or as a refresher for existing workers. All videos are in both English and Spanish and available on the UMASH YouTube channel.
Farm Worker Sow Behavior Safety Tips
Release Date: Jan 6, 2023
This video addresses key behavior in sows, and how to manage the animals to reduce aggression and potential injury.
---
Moving Sows: Be Safe and Smart
Release Date: June 4, 2019
Explains the practice of moving sows safely and securely to protect the worker.
---
Preventing the Flu
Release Date: June 4, 2019
Addresses the transmission of flu from humans to pigs and pigs to humans and the necessary precautionary steps to avoid spreading the virus.
Seguridad Del Trabajador Comportamiento de la Cerda
Release Date: Jan 6, 2023
Este video es acerca del comportamiento clave de las cerdas y cómo tratar a los animales para reducir la agresión y las posibles lesiones.
---
Moviendo Cerdas – Sea Seguro e Inteligente
Release Date: June 4, 2019
---
Prevención De La Diseminacion Del Virus De Influenza
Release Date: June 18, 2019