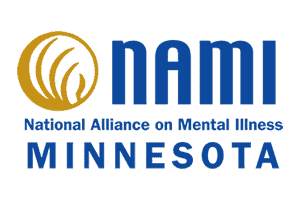 OCTOBER 2020
"Even the Lone Ranger didn't do it alone."–Harvey MacKay
In 2018, the Upper Midwest Agricultural Safety and Health Center (UMASH) established a partner project with the NAMI Minnesota to address suicide and the need for prevention training in rural Minnesota. This successful project relied on building strong relationships both inside the community and with larger organizations including Land O' Lakes, MN Department of Agriculture and the U of M Extension.
NAMI Minnesota facilitated the suicide prevention training known as QPR (Question, Persuade, Refer) between August 2019 and September 2020. They conducted 30 sessions and trained over 800 people in agricultural communities across Minnesota.
QPR participants learn how to:
Recognize warning signs of suicide (e.g.hopelessness, depression, giving away prized possessions etc,)
Know how to offer hope
Know how to get help and save a life
By working directly with communities, the training helped to decrease feelings of stigma and isolation and build a sense of support. Participants reported increased awareness, skills, and preparedness relating to a mental health crisis response.
During the COVID-19 pandemic, NAMI Minnesota quickly adapted their programming to an online format, addressing the increased need for suicide response and building connections as new stressors arose for the farming community. The success of this partner project was dependent on the important role of the agricultural community. Being able to trust those around you – neighbors, community members, friends, bankers, clergy and others is key to seeking help. This community-engaged model, created "by the ag community for the ag community," could be applied to future work with rural agricultural communities.
There was such a sense of community in the room. You could "feel" the isolation breaking down.
There are more relationships to build to bring communities together. The success of this project is an example that it can be done.
---
For more information on the NAMI Minnesota partner project page or contact us at umash@umn.edu