DECEMBER 2022

There are many factors to consider when dressing for winter success. With a bit of information, dressing for winter work can help keep you warm and mobile. We'll help answer some questions about what to consider when dressing for winter success.
How many layers should I wear?
Why do I sweat when working outside?
Are gloves better than mittens?
---
Let's look at some suggestions to help keep you warm and dry when actively working on the farm:
LAYER UP
Dressing in multiple layers will wick sweat off your skin and trap heat to help you stay warm throughout the workday. Follow the steps below from head to toe to keep you safe, warm, and dry for working in the winter.
STAY DRY
Carry an extra pair of mittens and socks to replace ones that may become damp or wet. Go indoors when available to warm up and dry off.  Replace any wet or damp clothing with a dry set.
AVOID COTTON
Avoid cotton as the first layer. Clothing next to your skin should pull the sweat or moisture away – keeping you drier and warmer. Use sweat-wicking material like synthetic, wool, silk, or bamboo fibers for socks, underwear, and base layers.
INSULATION IS KEY
Just as we insulate our homes, insulated clothing will keep you warmer. Insulated hats, gloves, boots, overalls, and jackets offer another layer of protection against cold and wind. Insulation traps warm air close to the skin, and prevents heat from escaping.
---
Layer for Success: Dressing Head to Toe In 7 Steps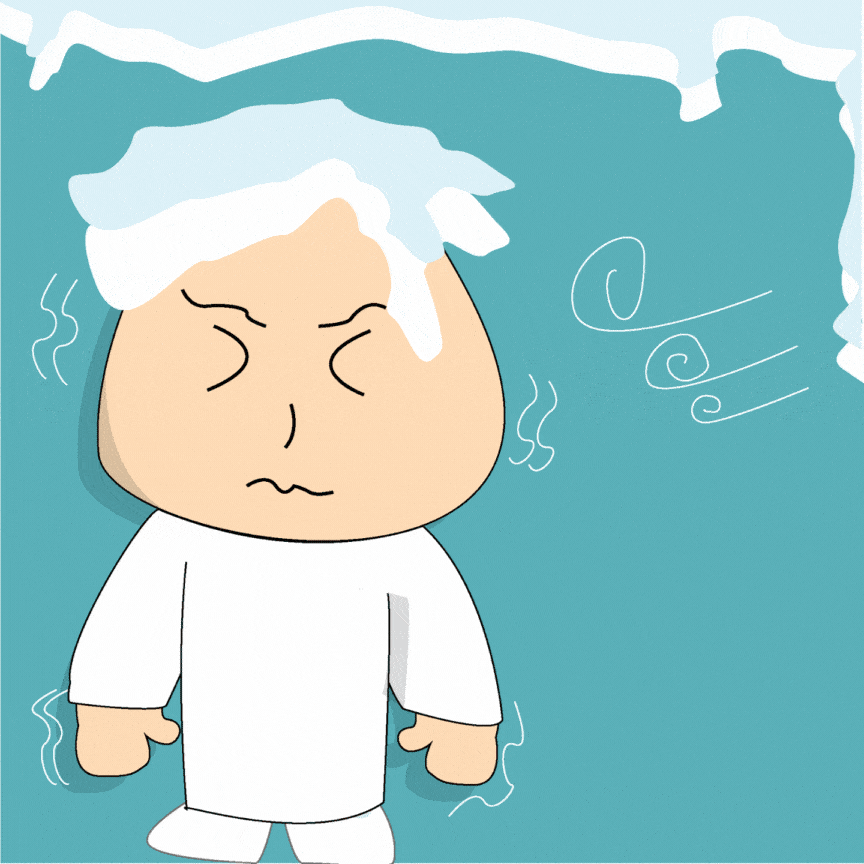 The layer next to your skin should be a synthetic or wool top and bottom, such as long underwear. Look for labels that state "moisture-wicking" or "sweat-wicking."
The second layer should be lightweight and insulating, such as a thin wool sweater, light fleece jacket, or shirt.
For the third layer, use a heavier fleece or wool sweater, which will trap heat in the body.
The last layer should help keep the wind and water out. Look for labels that mention waterproof or GoreTex. A nice added feature is a storm placket, which adds another layer of protection behind the zipper.
Cover the head with a warm hat that fully covers your ears. Consider a neck gaiter or face mask to protect the neck and lower face from the elements.
Mittens are warmer than gloves but not always practical for detailed work. Try wearing a thin synthetic glove inside a mitten. This will allow you to remove your mittens for more technical work while not exposing bare skin to the cold. Keep another pair of mittens ready in case they become damp or wet.
A thin synthetic sock with a wool sock over the top allows moisture to be wicked from the feet, and the wool will keep your feet warm. Have an extra pair of socks ready in case they become damp or wet, and check that your toes have enough room to wiggle in an insulated boot.
Source:
Winter is coming: What to wear for outdoor work
---
MORE RESOURCES