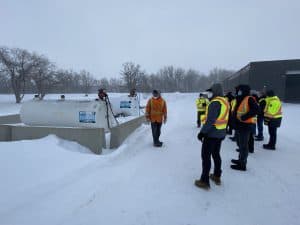 APRIL 2022
The Rural Firefighters Delivering Agriculture Safety and Health (RF-DASH) team was invited by the Canadian Agriculture Safety Association (CASA) to conduct a training March 7-9 in Winnipeg, Manitoba, Canada. The RF-DASH team equipped CASA's hand selected Master Trainers with farm-specific first aid curriculum, safety consultation capabilities, and farm hazard mapping strategies to assist in emergency responses to farms.
Trainee's backgrounds ranged from fire chiefs, training officers, and health and safety experts from:
The training consisted of a full day training at the Glenlea Agricultural Research Station, four hours in the classroom and four hours applying what they had learned on the farm. The following day, the group held a round table discussion on trainee's ability to take the program back to their departments and communities, scaling-up and applying best practices in agriculture health and safety. In total, the CASA Master Trainers brought over 180 years of their own rural firefighting experience to the proceedings.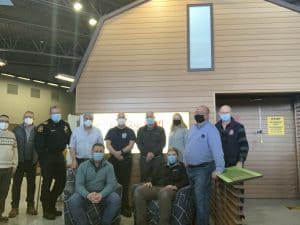 The RF-DASH team is excited to expand the program into Canada and collaborate with CASA and their Master Trainers on mitigating injuries and fatalities on farms and ranches. Currently, RF-DASH has conducted 6 train-the-trainer events, equipping 78 fire and EMS trainers from 10 states and 5 provinces, who have in turn trained over 30 additional trainers, with the tools and knowledge to be the Rural Firefighter Delivering Agriculture Safety and Health throughout their agricultural communities.