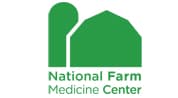 National Farm Medicine Center
Marshfield Clinic Research Institute

The Research Specialist will assist in the development and coordination of research efforts focused on rural and agricultural health informatics, child agricultural injury prevention, and agricultural safety and health. Many of these assignments will have an emphasis on quantitative and qualitative data collection, translational efforts, data management, and research logistics. This individual will collaborate with other Center staff on projects as assigned and be responsible for assistance with analysis of research data and communication of research results.

QUALIFICATIONS:

Education: Education requirements must be from a school whose accreditation is recognized by Marshfield Clinic Health System. Required education is a Master's degree (MPH, MS, MA) in public health, biomedical or health informatics, or related field.
Required Experience: One year of experience in a research setting. Demonstrated proficiency with standard office equipment and the Microsoft Office Suite. Demonstrated proficiency with written, verbal and non-verbal communication skills.
Preferred/Optional: A basic understanding of research in at least one public health domain. Demonstrated proficiency in supporting research experiments and projects. Demonstrated proficiency with research programming language (i.e. SAS, SPSS, and STATA). Experience in multi-center research projects.
For more information or to apply online:
Visit the Marshfield Clinic Careers website.  At the bottom of the page, search for Job Number MC191061.
Questions?  Contact Angela Koehler, Human Resources at koehler.angela@marshfieldclinic.org