Our Farm Safety Partners
THANK YOU for telling us about all the ways you shared agricultural health and safety messages.
Ag Health and Safety Alliance
AgCentric – Northern Center of Agriculture Excellence
AgSafe
Michelle Molden Ascheman, KDMA 1460 AM/93.9 FM & KMGM 105.5 FM
Colorado Livestock Association
Farmamerica
Dr. Marcos Grigioni
Gundersen Boscobel Area Hospital and Clinics, Christal Foreyt, Trauma and Emergency Preparedness Coordinator
High Plains Intermountain Center for Agricultural Health and Safety
Lee Agri-Media, Matt Meyers, Group Publisher
Minnesota Department of Agriculture
Minnesota Farmers Union
Minnesota Turkey Growers Association
National Farm Medicine Center
NDSU Hettinger County Extension
NEC/NYCAMH
Pottawatomie County Farm Bureau
Silverstreak Dairies, LLC. and Silverstreak Inc.
Singing Hills Dairy
USDA-APHIS Veterinary Services (Minnesota)
Emily Wilmes, University of Minnesota Extension
Wisconsin Agricultural Safety and Health with Emergency Responders (WASHER)
Many thanks to all who participated in bringing safety to the forefront  – "together we can do so much."
---
National Farm Safety and Health Week 2018
Cultivating the Seeds of Safety
September 16-22, 2018
#FSPartner #FarmSafety #NFSHW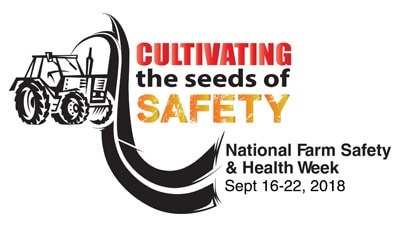 2018 FARM SAFETY PARTNER CAMPAIGN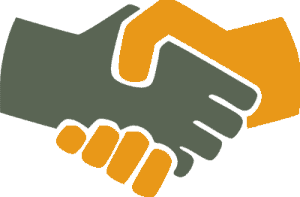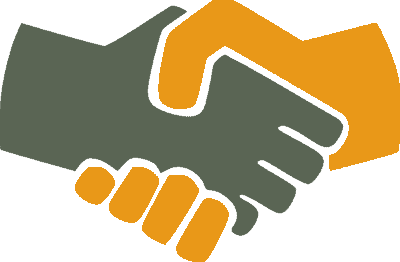 UMASH is launching the 2018 Farm Safety Partner campaign to encourage agribusiness, industry, professional farm organizations and commodity groups, Extension offices, Ag Educators, FFA, 4H, community organizations, and others to share farm safety resources and promote safe work practices during September in support of National Farm Safety and Health Week (September 16-22, 2018).
It's easy to become a Farm Safety Partner! 
All you need to do is:
Share farm safety information during the month of September 2018
Tell us how you did that by completing our online Farm Safety Partner form
Benefits of becoming a Farm Safety Partner
You can add value to the service you provide your clients, customers and members by sharing FREE safety resources they can use to train workers and family members and promote a culture of safety on their farm/ranch.
Your unique relationship with employees, customers, clients may be influential in motivating behavior changes that result in safer work practices on and off the farm.
Your efforts show that your organization cares about the safety and health of the farmers, ranchers, farm workers and farm families, the people we rely upon to feed our nation and the world.
Your efforts will help us reach more farmers, ranchers, farm workers and others involved in agriculture with safety resources.
---
Farm Safety Partners will be

recognized on the UMASH website

and

receive a

Farm Safety Partner Certificate

that can be displayed to show that you care about the health and safety of people working in agriculture.
---
Get started today!
In October, we will list the Farm Safety Partners on the UMASH website and Farm Safety Week Partner certificates will be sent via email.