MARCH 2022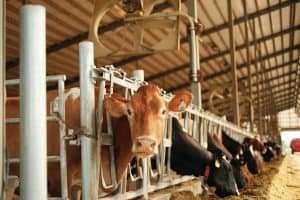 UMASH was present at the Carver County Dairy Expo in Norwood Young America with Chela Vázquez attending a table with materials on health and safety. Chela is coordinator and trainer of the Promoting Safety and Worker Health Project for Immigrant Dairy Workers at UMASH.  She had the opportunity to speak with dairy farmers and visitors about the health and safety trainings in Spanish for agricultural workers that UMASH offers to dairy farms free of charge.

The Promoting Worker Health and Safety Project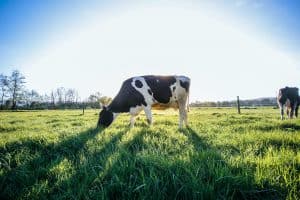 Many Spanish speaking workers have not been trained in the daily work responsibilities on a dairy farm and the potential of being hurt or seriously injured. The Promoting Worker Health and Safety Project is designed to provide training, information and resources to the workers and the overall farm to prevent incidents and injuries. The event on February 21, 2022, featured several sessions on topics relevant to dairies.
Seguridad en las lechería
Seguridad en las lecherías is a health and safety intervention for immigrant workers in dairy. The OSHA-approved five-module, bilingual training curriculum includes background sections on each topic and a step by step facilitators guide with visuals either in the form of a power point slide presentation or a flip chart.
This poster contains information about the curriculum, as well as other bilingual dairy worker training resources.
MODULE OVERVIEW
Working Safely in Dairy | Como trabajar seguro en las lecherías
Working Safely with Cattle | Trabajando con seguridad con el Ganado
Staying Safe with Equipment and Machinery | Manteniendo la seguridad con el equipo y la maquinaria
Workers' Rights and Responsibilities: Safety and Health on the Farm | Derechos y responsabilidades de los trabajadores: seguridad y salud en el rancho
Working Safely around Chemicals, Confined Spaces and Silos | Trabajando seguro con los químicos, espacios cerrados y los silos