A leader is one who knows the way, goes the way, and shows the way.
– John C. Maxwell
Take a look at the UMASH website and you will find we partner with a number of other organizations to promote safety and health in agriculture. The National Farm Medicine Center (NFMC), which is part of the Marshfield Clinic Research Institute in Marshfield, WI, is one such partner and has recently announced a new director – Casper "Cap" Bendixsen, PhD.
Cap has been a leader at the NFMC and involved with a number of UMASH projects – most recently Rural Firefighters Deliver Ag Safety and Health (RF-DASH), an innovative training program for rural fire departments.
Read the press release below to learn about Cap and his new leadership role at the National Farm Medicine Center.
---
National Farm Medicine Center names new director
Scott Heiberger
National Farm Medicine Center
Heiberger.Scott@marshfieldresearch.org
715-389-7541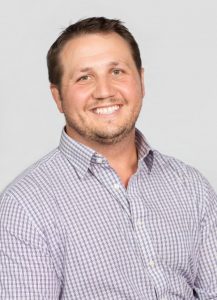 Casper "Cap" Bendixsen, Ph.D., a research scientist specializing in social-cultural anthropology, has been named director of the National Farm Medicine Center, part of Marshfield Clinic Research Institute, effective March 3.
Bendixsen joined Farm Medicine in 2013. His own farming and ranching background has helped in bringing agricultural communities into all phases of research, with the ultimate goal of improving their health and safety. He has successfully competed for funding from the National Institutes of Health and Centers for Disease Control and Prevention to support his work.
"Due to his professional reputation, Cap has collaborated with multiple centers across the Research Institute, Marshfield Clinic Health System, and nationally," said Research Institute Executive Director Amit Acharya, Ph.D. "Cap is a respected colleague and his leadership roles are evidenced by serving on search committees, oversight committees and strategic planning groups."
"I am excited and grateful for this opportunity," Bendixsen said. "Great folks have come before me in this role. Like them, I plan to rely on Farm Medicine's staff and scientists to continue their great work. It is because of them that I have had success."
Dr. Bendixsen received his Ph.D. in social-cultural anthropology in 2014 from Rice University in Houston, TX, and earned bachelor's degrees in anthropology and philosophy from the University of Idaho.
Bendixsen's current projects include the Wisconsin Infant Study Cohort (WISC), conducted with the University of Wisconsin, which is investigating why children who grow up on farms have stronger immune systems. He's a national leader in working with rural firefighters to deliver agricultural safety and health information to their communities. Other projects focus on young farmers and ranchers, veterans and occupational exposures involving the dairy microbiome.
Bendixsen follows in the footsteps of Barbara Lee, Ph.D., who will continue her research program as the Dean Emanuel Endowed Chair, and as director of the National Institute for Occupational Safety and Health (NIOSH)-funded National Children's Center for Rural and Agricultural Health and Safety.
###