Agricultural Safety Awareness Program (ASAP) Week 2020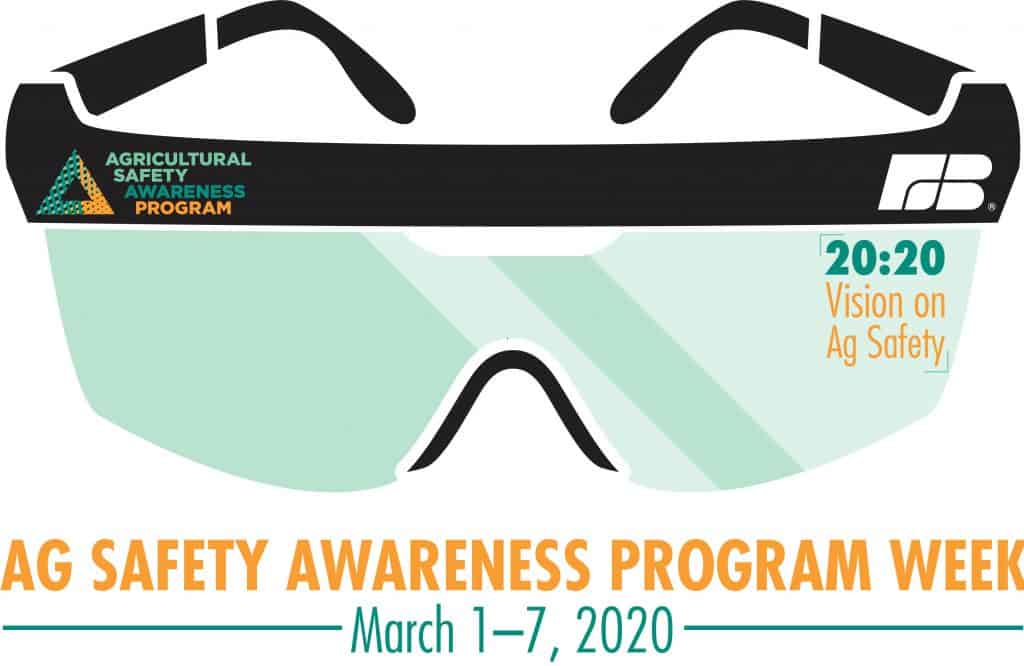 20:20 Vision on Ag Safety
March 1-7, 2020
---
SHARE ON SOCIAL MEDIA
---
WEEKLY THEMES
The theme for the week was
"20:20 Vision on Ag Safety"
and highlighted a different safety focus each day of the week.
 MONDAY – Mental Health
TUESDAY – Transportation Safety
WEDNESDAY – Weather Disasters
THURSDAY – Confined Spaces
FRIDAY – Farmer Wellness
Follow us on social media for resources on these and other agricultural health and safety topics, as well as information about webinars during ASAP week.
FREE ON DEMAND WEBINARS
*Free to non-members through 3/31/20
Free OnDemand Webinars Flier

AgriSafe created this easy to follow guide containing FREE OnDemand webinars available on the AgriSafe Learning Lab.
DOWNLOAD PDF
---