FEBRUARY 2023
Each year, UMASH leaders visit with congressional staff at the U.S. capitol to educate them about the importance of funding agricultural health and safety programming. This year, UMASH research assistant Erica Shuck joined Center Director Jeff Bender, Outreach Director and Center Coordinator Megan Schossow, and Founding Center Director Bruce Alexander on their trip to "the Hill." Read more about her experience below: 
Note: Legislative education is done through our Association of University Programs in Occupational Health and Safety (AUPOHS) membership and is not paid for by our National Institutes for Occupational Safety and Health (NIOSH) funding.
Can you share a bit about who you are and your background?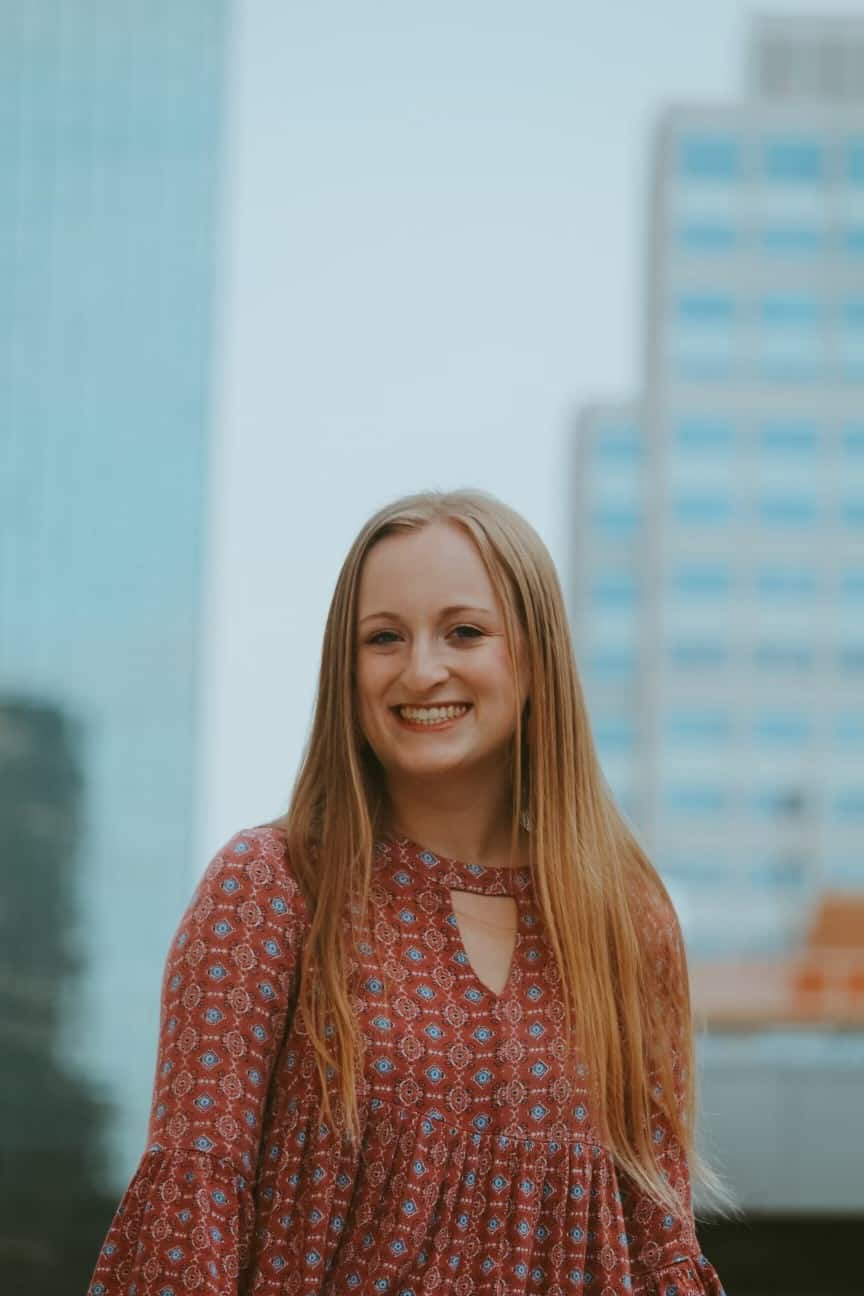 My name is Erica Shuck, and I am a second-year graduate student at the University of Minnesota. I will graduate with my masters in both social work and public health in the spring of 2024. I joined UMASH back in September of 2022 as a research assistant.
A bit about my background: I am a born and raised Wisconsinite who moved to Minnesota in 2017 for my undergraduate degree. I am passionate about agricultural health and safety largely because my mom's side of my family owns, operates, and lives on a cash crop and dairy farm. This farm has now been in the family for six generations. Growing up, I lived only about 10 minutes away from our family farm, so I have so many core memories of running around the farm with my cousins and spending time with my grandparents, aunts, and uncles, who all live on the farm together.
What do you do at UMASH?
I am currently UMASH's graduate evaluation research assistant. This is a fancy title for saying that I work on many different projects, most of them related to the work that goes on behind the scenes at the Center. One of the biggest projects I have been involved in has been meeting with our
aging project
team leaders about what they found and what they learned. I then wrote up a fancy report (I won't bore you with that) summarizing the conversations I had with the project leaders.
You can check out the updated success story here.
It has been such a great learning experience for me as a student!
What made you want to join the UMASH team in their legislative education work this year?
I wanted to join the UMASH team in their legislative education work at the U.S. capitol this year because I am interested in working in public health policy, potentially at a state or federal government level someday. Actually being on Capitol Hill and talking with congressional staff was such a great introduction to the legislative process.
What role does the legislature play in promoting agricultural health and safety?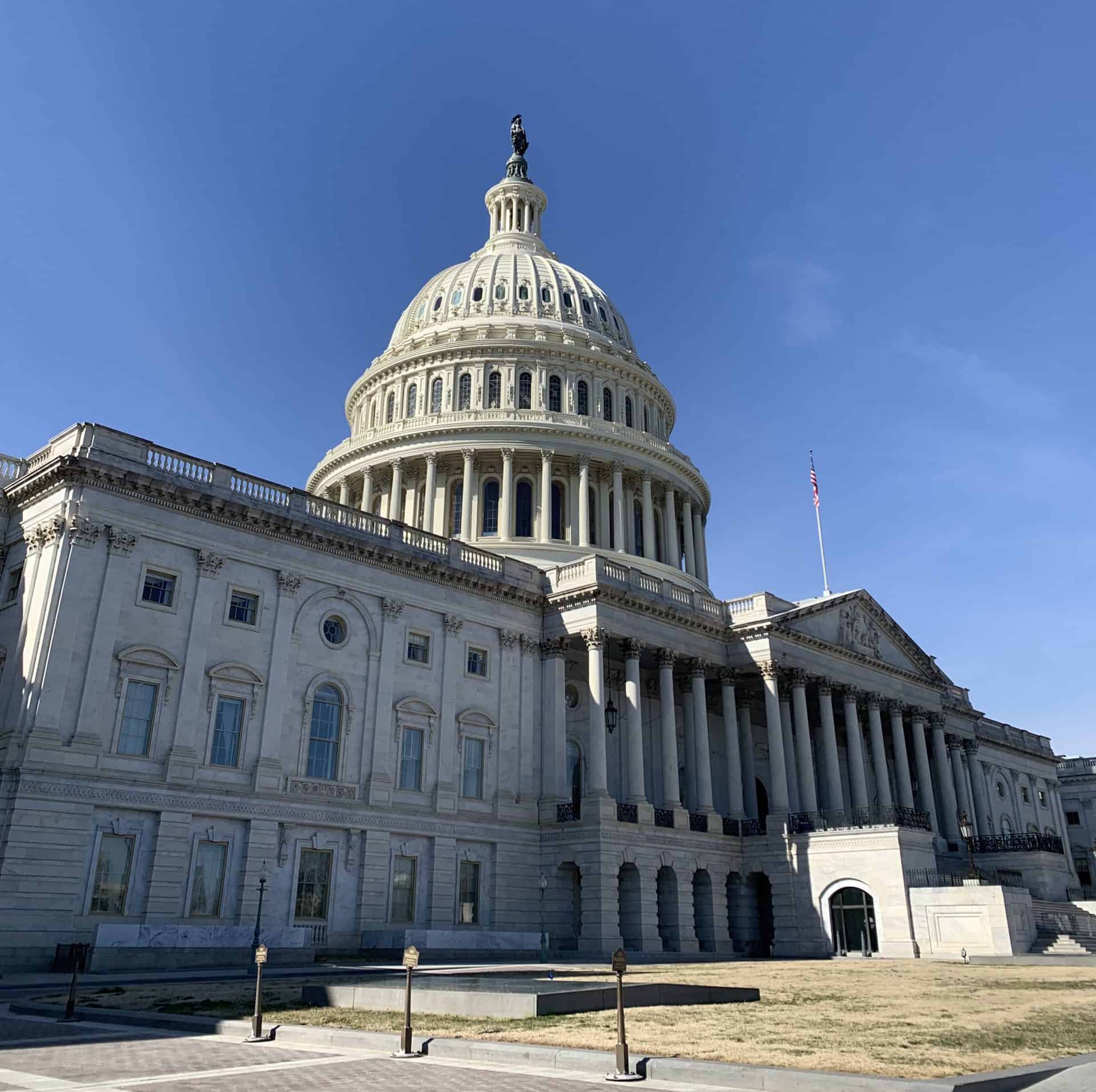 During our visit to the Hill, we talked with congressional staff about the current projects UMASH is working on and how UMASH has impacted the health and safety of farmers and their families in the Upper Midwest. The legislature plays a key role in promoting agricultural health and safety because they ultimately get to decide how much funding the National Institute Occupational Safety and Health (NIOSH) program receives. NIOSH then uses this money to fund
12 ag centers
across the United States, with UMASH being one of them. Simply put, the legislature gives funds to NIOSH, and then NIOSH funds UMASH. This funding is essential because it enables UMASH to continue researching and promoting ag health and safety.
What was your favorite part of the experience?
My favorite part of the experience was sharing about the work I do at UMASH with the legislative teams. I felt so included in the conversations and encouraged to share the impact my projects have had on ag health and safety.
What was it like to talk with legislative teams about the work UMASH does?
Since all the legislative teams we met represented states in the Upper Midwest, congressional staff often had personal ties to rural communities and had many farmers in their districts. This made it very fun to talk with them since they were already invested in hearing about how UMASH works to keep those farmers safe and healthy. It was also really interesting to listen to what health and safety concerns they hear from farmers in their districts. One of my favorite parts of talking with the legislative teams was learning about some bills in motion right now that will hopefully improve the health and safety of farmers and their families in the Upper Midwest.
How do you think this experience will impact your future work?
Going to the Hill to do legislative education has made me realize how essential it is for both legislative teams and UMASH to hear directly from the experiences of farmworkers and their families to make sure that the work that they are doing is centered around the needs of the people in their region. This is a perspective that I will take with me as I continue to work at UMASH and in future roles as a social worker and public health professional.
Is there anything else you'd like to share?
I want to thank UMASH for inviting me along to the Hill and encouraging and supporting me to play an active role in the congressional meeting conversations. I am so appreciative of how dedicated UMASH is to supporting my career interests and helping me gain valuable experiences that I can take with me when I graduate next year.
Thank you, Erica!