JUNE 2023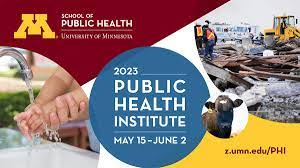 Several UMASH faculty and staff kicked off summer in the classroom for the 2023 Public Health Institute (PHI) at the University of Minnesota. Practicing professionals and graduate students get academic or continuing education credits to build and expand their expertise and networks at PHI, with over 30 offerings in 2023, ranging from policy development and systems thinking to communications and analysis.
Dozens of participants joined the courses led by UMASH experts: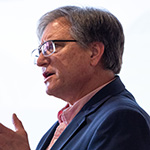 Dr. Jeff Bender, UMASH Director, taught Principles of Risk Communication, which explored how people perceive risk and how to communicate effectively about risk, emphasizing preparing to respond when a crisis occurs and you are on the firing line.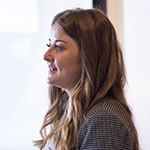 Megan Schossow, UMASH Outreach Director and Center Coordinator, taught Providing Mental Health Support to Rural Communities, which presented efforts to reach rural communities and address mental health issues by identifying resources and understanding coordinated efforts to support diverse populations in rural areas.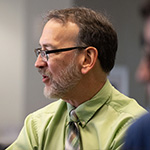 Dr. Kirk Smith, UMASH Researcher, taught Surveillance of Foodborne Pathogens in Humans, which focused on principles and methods for the surveillance of foodborne diseases and investigation of outbreaks, and their application for the assessment of food safety hazards.