THE PROBLEM:
People who work in agriculture are 8-10 times more likely to die on the job than the average U.S. worker. 
Efforts to prevent such injury and death on farms through policy are met with resistance, meaning most safety improvements must be adopted voluntarily. Inadequate numbers of safety consultants exist to assist farmers in making their farms safe.
In pilot research, farmers expressed willingness to make changes to behavior and operations if given advice from their local fire department.
The project features five-part classroom and hands-on training with easy to use, free tools.
Introduction to Agricultural Emergencies
Farm MAPPER – a pre-plan map of farms to expedite response times in emergencies
SaferFarm – a hazard analysis tool recommend abatement of common farm hazards
Farm First Aid – to train bystanders on immediate response to an emergency while waiting for first responders
Approaching the Farm Community
Videos
RF-DASH Program Highlight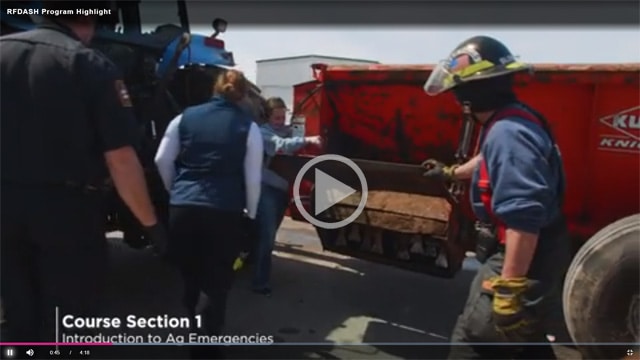 ---
NFMC Farm Mapper Program Highlight Video