JANUARY 2018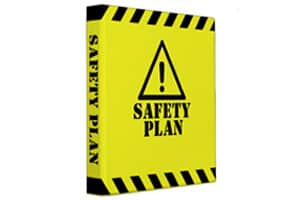 As a farmer, you make financial decisions every day related to your operation such as buying equipment, selling grain and hiring custom applicators for chemicals or manure. Another important financial decision is having a safety and health program for you and your employees. A sound safety and health program is an effective way to manage risks, protect your business and the people working and living on your farm.
Did you know that less than half of farms have a safety or health program in place?
Start the New Year by making a decision to create (or update) a safety and health program for your farming operation. Whether you have five, ten or 100 employees, a safety and health program can help you reduce injuries and illnesses by creating a positive, safe workplace for everyone.
Listed below are a few suggestions to begin.
Sit down as a team (include family) and answer these three questions:

"Why do we want a safe and healthy farm?"
"What will we do to be a safe and healthy farm?"
"How will we make sure everyone who comes to our farm is safe and healthy?"

Identify risks and have a plan how to manage them.
Make a list of safety behaviors you want to see on the farm.
Use a template or example of a safety and health program and tailor it for your own operations.
Disclaimer: The facts and information listed above are suggestions for your safety, but are in no way a comprehensive and exhaustive list of all actions needed to insure your safety.
---