UMASH participates in national and local events to increase awareness about ag safety and health hazards and provide resources for preventing illness and injury.
Since 2014, UMASH has collaborated with the other NIOSH-funded US Ag Centers to develop agricultural safety campaigns that are promoted through nationally recognized events.  A key component of these safety campaigns is increasing awareness of safety resources available through the US Ag Centers' YouTube channel, as well as those available through each of the individual ag center websites.
If your organization would like to partner with UMASH on a future ag safety campaign, please contact our Outreach Director, Diane Kampa, at dkampa@umn.edu.
National Agriculture Day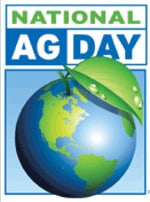 National Ag Day is a day to recognize and celebrate the abundance provided by agriculture. Each year producers, agricultural associations, corporations, universities, government agencies, and countless others across America Join together to recognize the contributions of agriculture. The US Ag Centers promote the theme "Celebrating Safe and Healthy Ag Workers" to highlight how important the health and well-being of the people in agriculture is to our whole society.
LEARN MORE
Ag Awareness Day – University of Minnesota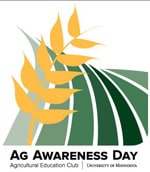 Each year the University of Minnesota Agricultural Education Club hosts Agriculture Awareness Day on the University of Minnesota campus. The goal is to increase awareness of how food, fiber and renewable resource products are produced and showcase the critical role American agriculture plays in maintaining a strong economy, especially as the world population continues to grow.  UMASH has participated in this event to highlight the importance of having a safe and healthy workforce and to raise awareness about safety resources available through UMASH and the other US Ag Centers.
LEARN MORE
Agricultural Safety Awareness Program (ASAP) Week

Each March, the American Farm Bureau organizes ASAP week to highlight farm safety and provide education and training resources. During the week, agricultural groups focus on different aspects of farm safety each day, including work in confined animal spaces; equipment operation; electrical safety; and driving precautions.
LEARN MORE
National Farm Safety and Health Week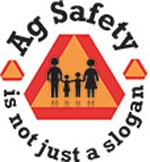 Each year since 1944, the third week of September has been recognized as National Farm Safety & Health Week. This recognition has been an annual promotion initiated by the National Safety Council and has been proclaimed as such by each sitting U.S. President since Franklin D. Roosevelt signed the first document.  The US Ag Centers promote the theme "Working to keep farm families, workers and everyone involved in agriculture safe and healthy" to emphasize the importance of the health and well-being of the people working in agriculture.
LEARN MORE