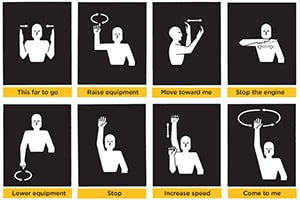 SEPTEMBER 2020
Signals can convey many messages, such as STOP on the red light, emergency or distress (SOS) signals or a thumbs up emoji signaling a job well done. Signals can also provide effective communication on the farm.
When working around large equipment or machinery, verbal communication between employees often is not possible. Workers must rely on hand signals to communicate. Training workers how to use hand signals could be especially useful for non-English speaking workers. To enhance communication and promote farm safety, the American Society of Agricultural and Biological Engineers (ASABE) has developed 11 hand signals.
---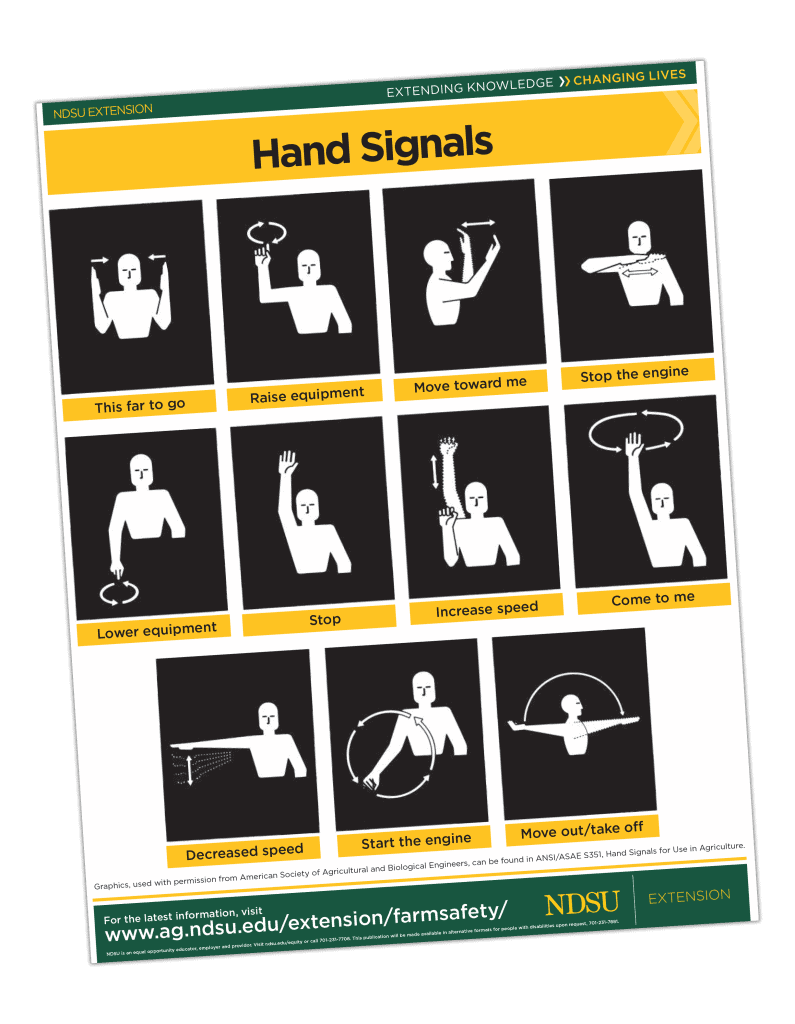 Hand Signals Poster
North Dakota State University Extension has placed these 11 hand signals on a static cling or a reposition-able sticker and a wall poster. This static cling can be placed right where it is needed such as the tractor, pick up, skid loader and anything that is motorized or has attached equipment. The poster is downloadable to print.
---
Farm Safety: Hand Signals with Farm Equipment
Rick Schmidt, NDSU Extension Agent, Oliver Co., talks about hand signals to use when operating farm equipment.
---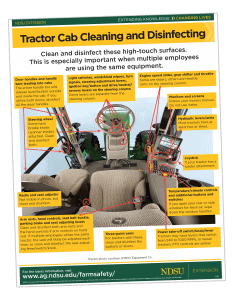 Tractor Cab Cleaning and Disinfecting
In addition, NDSU Extension has created an information guide for cleaning and disinfecting the cab and high touch surface areas – another useful reminder of the importance of protecting all of us who share equipment from COVID 19.
---
As fall harvest approaches, these resources add another layer of safety for farmers, families and workers. Check their website on how to order and access these helpful safety resources.