SEPTEMBER 2019
---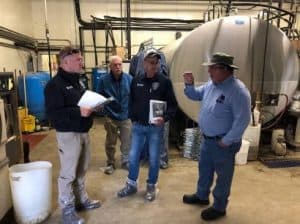 The Rural Firefighters Delivering Agriculture Safety and Health (RF-DASH) project, funded by UMASH, is exploring a national program. Due to the project's popularity and implementation by many rural fire departments in the Midwest, the RF-DASH team decided to conduct a national training pilot to see if the content, tools, and mission of the project are generalizable enough for other regions of the country.
---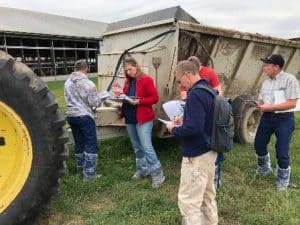 The RF-DASH team conducted the national training from September 6th – 8th, in Minneapolis, MN. 18 individuals from around the country attended, including a mixture of agricultural health and safety specialists, fire/EMS, health care providers, and National Fire Protection Association (NFPA) committee members. The goal was to encourage partnerships between stakeholders. The training consisted of two full days of instruction, including a classroom and on-farm portion, and a round table discussion on feasibility and adaptations of the program to a national initiative.
Our hope is to instill collaboration amongst the newly trained partners and encourage them to implement the project in their regions. Training on the farm allowed the participants to apply what they had learned in the classroom, get hands on experience with assessing and scoring farm hazards, and mapping the farm for emergency response.
"The opportunity to help the people who do so much for our communities is something we would never say 'no' to. We were glad to learn ways we could be safer here, just by hosting the training on our farm."
During the round table discussion, participants provided suggestions and new ideas to improve the overall use and appearance of the project through marketing and further refinement of the curriculum and digital tools.
The National Fire Protection Association (NFPA) representation revealed the RF-DASH program follows many of the NFPA standards, specifically the 1300 standard regarding community risk analysis and reduction. In the future, participation for fire departments in the RF-DASH program may provide a means to have their departments compliant with this standard.
The project has far expanded beyond its Midwest borders and now has trained over 68 farm hazard analysts from ten states: Minnesota, Wisconsin, New York, Massachusetts, Ohio, Idaho, Utah, Washington, Nebraska, and Pennsylvania. Through the improvements of online tools, communication, and accessibility the RF-DASH project will hopefully help to reduce the damage of farm fires and makes farms safer places to live, work, and visit.
Written by: Kyle Koshalek, National Farm and Medicine Center
---