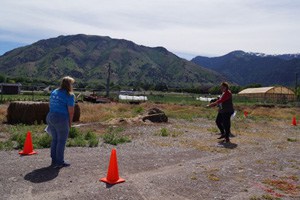 JANUARY 2020
Growing up in rural America, agriculture classes and FFA are two avenues that many youth choose to participate in, particularly if they are planning a career in agriculture. UMASH understands the need for a well prepared workforce and one that practices safety and health.
Dr. Michael Pate, a colleague from Utah State University and part of our neighboring High Plains Intermountain Center for Agricultural Health and Safety has developed a curriculum through the Agricultural Safety Education Initiative. These lesson plans focus on tractor, ATV and UTV safety and are available to download via the Agricultural Experience Tracker (AET)
We are re-publishing a summary of his work with permission from the HICAHS annual report. Read more about Dr. Pate's initiative and his approach to developing these safety resources for teachers and FFA advisors.
Agricultural Safety Education Initiative
Dr. Michael Pate
Utah State University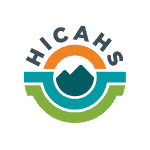 High school agricultural education programs offer a significant opportunity to develop young workers' safety skills and attitudes as they prepare for an agricultural career. This project targets this audience for early interventions to reduce on the job injury using work-based experiential learning.
Through the "Agricultural Safety Education Initiative," Michael Pate and collaborators conduct annual ten-hour teacher training addressing machine safety. Teachers then convey the information to their students via a classroom curriculum and guide the appropriate selection of supervised agricultural experiences (SAE).
In the summer of 2019, over 100 teachers attended trainings in Montana, South Dakota, and Utah. The curriculum focused on the use of tractors with implements, including run over risks and hitching.
This year, project leaders began evaluating the impacts of the teacher training on student performance using student data from Montana. This evaluation revealed that there was a statistically significant difference between the pre-test and post-test scores in the 90 students, suggesting that student knowledge did increase overall.
Additionally, there was a significant positive correlation between post-test score and age, revealing that, in general, older students did the best on the post-test. The average age of students was 15 years old (standard deviation of 1.3 years). Similar data from students in South Dakota is still pending evaluation. The classroom lesson plans associated with each teacher training are now available online via the Agricultural Experience Tracker (AET).
For additional FREE agricultural health and safety resources for ag educators, visit the

UMASH

website. Fact sheets, videos, posters and teaching guides are examples of what you can find to stay safe and injury free.