OCTOBER 2020
UMASH staff are regularly thinking about how we engage and communicate with our audience and stakeholders in agricultural safety and health. Creating great branding strategies and graphics help convey the need for agricultural safety and health in the Upper Midwest. To share more about the people behind this work, Maria Bertrand sat down with Molly VanBrocklin on October 9, 2020 to discuss her work with UMASH, advice she has for design students, her values, and her artistic approach from a public health perspective.
What do you do with UMASH?
I am a Student Web and Graphic Designer. I create graphic content and branding strategies for UMASH. I am currently a senior graduating this spring of 2021 with my Bachelors of Arts at the University of Minnesota College of Design.
What is the process you use for creating graphics?
I usually gather inspiration from Pinterest to create a mood board. I sometimes also use Adobe Color to gather interesting color pallets. I will then start designing. Depending on the design, I'll go on Adobe Fonts and download certain font packages that inspire me. Sometimes I also create hand lettered fonts. The process of designing can sometimes consist of back and forth emailing. Then, the design finally comes to the zenith point.
What is a zenith point?
When I create a mood board and aggregate designs that inspire me, then I meet at the top: the zenith point. I consider the zenith point as the merging of multiple ideas and inspiration into one.
What is your style?
My style consists of typographic or cartoon-y illustrations. Sometimes though, typography can be your imagery. With the Cultivating Resilience in Rural Communities Toolkit wordmark, I combined type and imagery of wheat as well as overlapping text to create dimension.
So you'd say that your style is cartoon-like with a focus on typography?
Yes, I also have multiple personas, depending on what project I am working on.
What do you mean by persona?
A persona is an identity profile. Each project takes on its own persona depending on the audience. An example of a persona I have created for UMASH would be Opal. Opal typically wears glasses. She has her own color palette that is pale pink and  blue with other accents. Using the same color palette for Opal every time I illustrate her creates a strong persona and identity profile.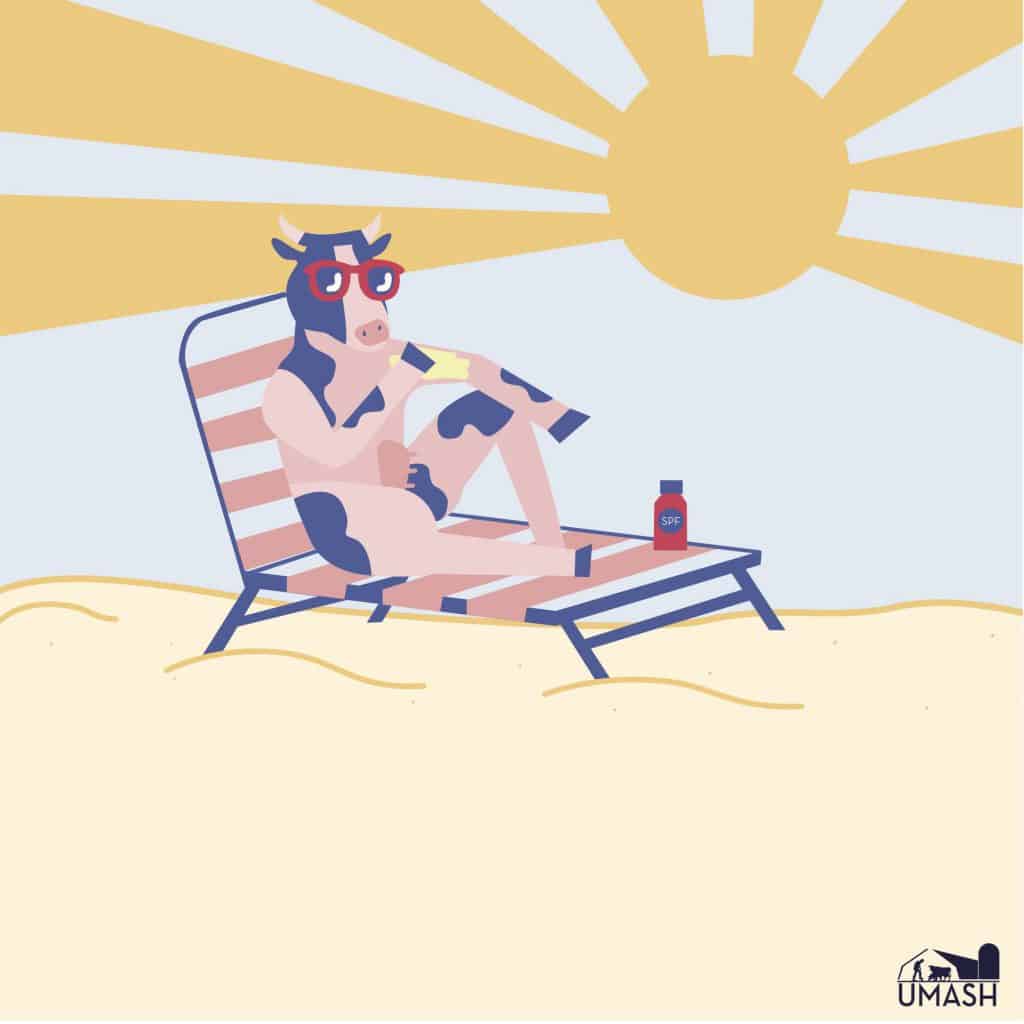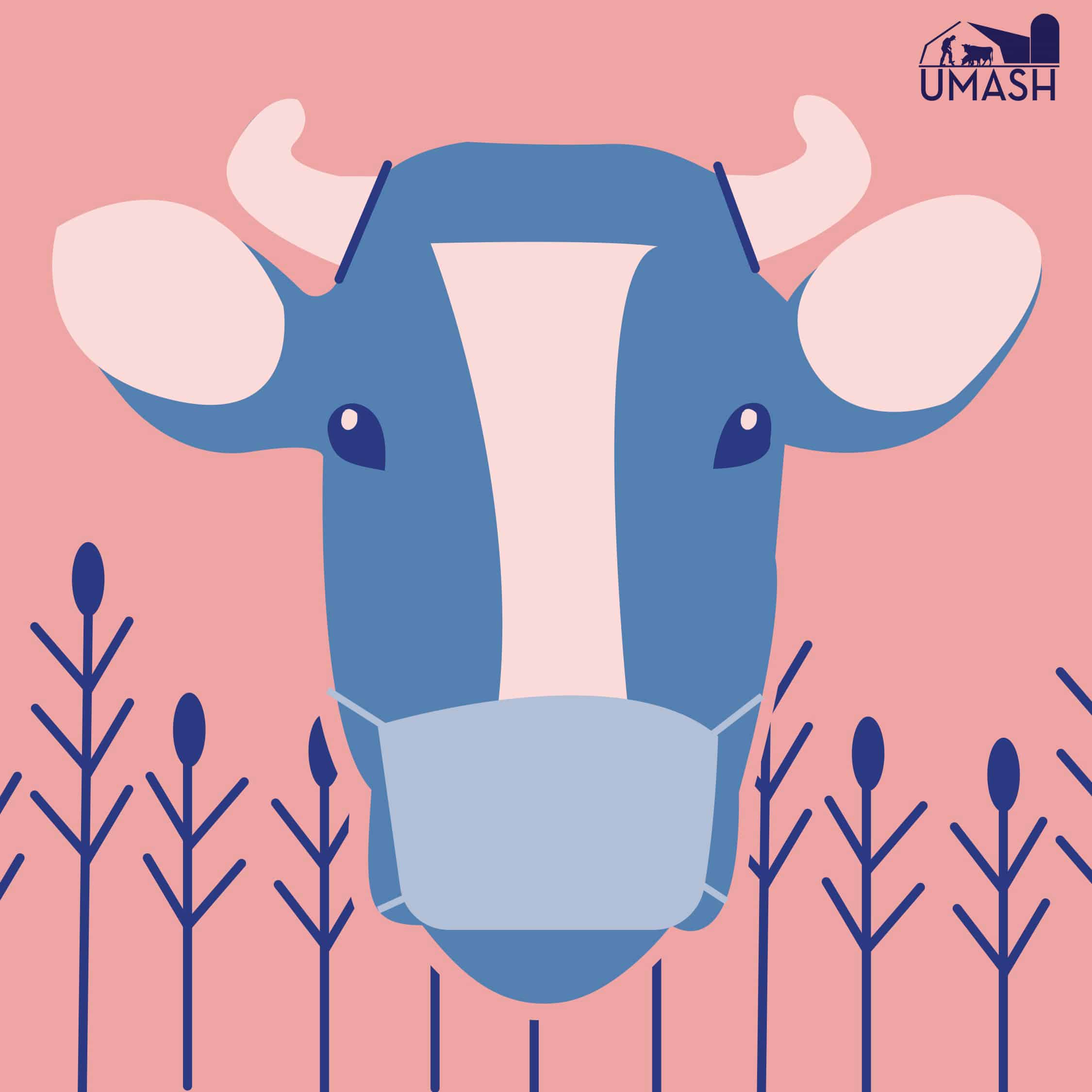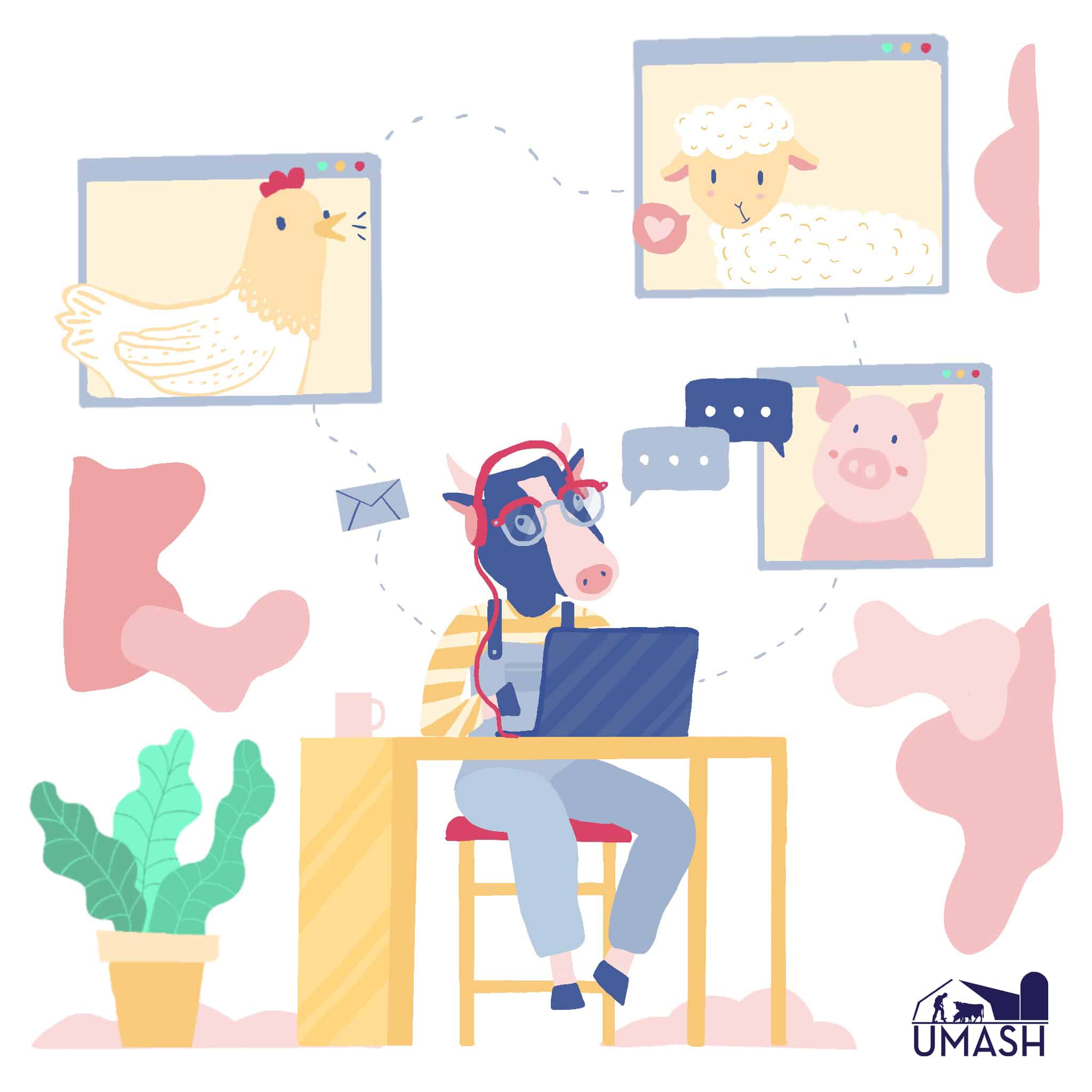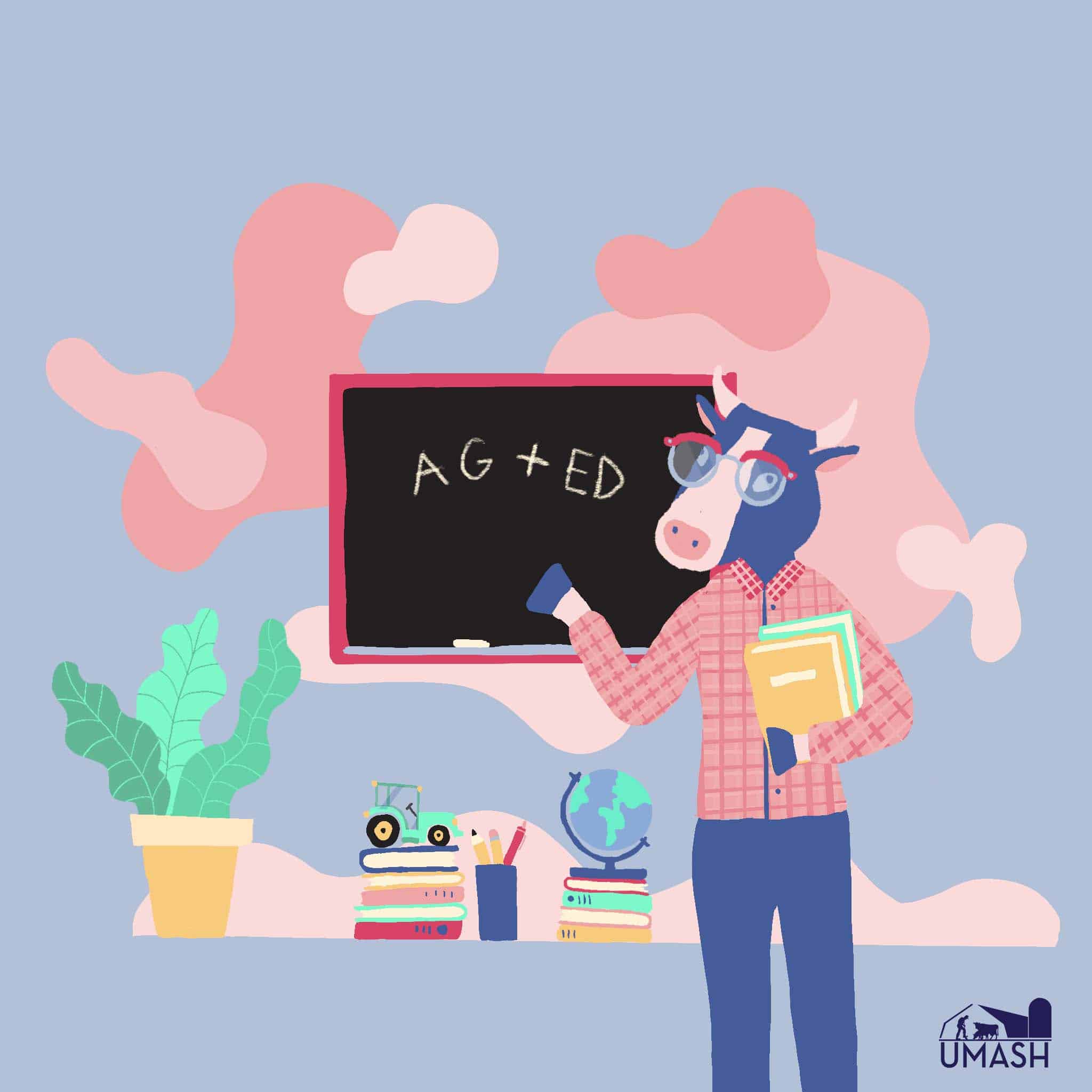 For students who want to do graphic design generally or graphic design in the field of public health, what advice do you have?
Don't be afraid to gather ideas from other artists. Gathering ideas from others as inspiration can help you grow as an artist and develop your own style.
Being an artist is being able to be inspired by other artists and not being afraid to show that vulnerability.
Public health is a very important field during this time. Maintaining connections for inspiration from other NIOSH centers in order to gain more perspective about the importance of agricultural safety and health is a priority.
Not only should our goal be to promote agricultural safety and health, it should also be incorporated into our brand, seamlessly and without words.
Other advice for design students is to be patient with the design process. When people are critiquing your work, it is important to not have an ego about your designs. Take criticism as a way to help your designs grow. I'd rather hear someone say, "You should change this" than everyone say, "Wow, this is good."
I actually use you as an example. I've always been impressed by how well you take feedback. What values inspire your work? What are your main values?
Being honest and true to yourself is important. You need to also be flexible with what your clients want. The main value to being true to yourself and flexible with your clients is empathy.
Graphic designers need to be empathetic to their clients but also honest with their own views.
What is something I didn't address?
Sometimes when I'm in a creative block, I like to go on walks because stepping away from the screen and project really helps me collect my thoughts.
I was and always have been into photography. I use a Cannon t6i for my digital photography and I have about 7 other cameras I use for 35mm film photography. I mainly like to shoot on my Olympus OM-2 film camera. My main subjects include urban environments containing Brutalist architecture and subjects with shadow and light.
Since I was young, I have been interested in art, which is why I am happy I get to pursue my career in what I love to do.
---
Molly is an important member of the UMASH team. Staff have learned from her empathy, honesty, flexibility, and her focus on consistent branding.
---
Connect With Molly :~)