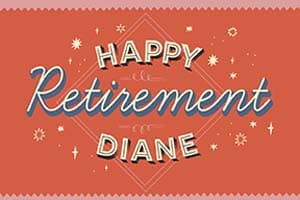 NOVEMBER 2020
This fall we are saying goodbye to Diane Kampa, UMASH Center Coordinator since our beginning in 2011, and later directing the outreach program. Diane has been with the University of Minnesota for over 40 years in the School of Public Health. We will truly miss her, both personally and professionally with everything she brought to us and the Center these past 9 years. We wish her all the best in the next phase of her life journey.
At the same time we are saying hello to John LaVelle, Assistant Professor in the Department of Organizational Leadership, Policy, and Development at the University of Minnesota and Megan Schossow. Dr. LaVelle is taking the lead as our Evaluation Director and will work closely with the leadership team and graduate students. As he states on his website:
"Really, everyone is an evaluator, and I'm helping folks be more systematic and purposeful about it."
Megan is leveraging her skills as she transitions into a new role as well. Megan began her work with UMASH as a graduate student and was hired as an outreach coordinator once she completed her Master of Science. She will be assuming the role of Center Coordinator and Outreach Director with the departure of Diane. We are in good hands with all things Center and Outreach related with Megan's organizational and management skills.