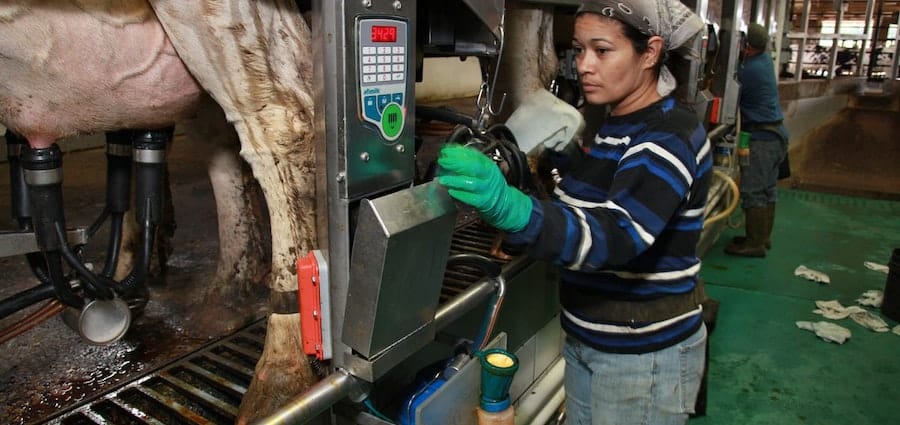 Project Description
Dates: 2022-2027

Those working in animal agriculture can be at risk of airborne exposure to infectious viruses and bacteria. The project will build on previous Upper Midwest Agricultural Safety and Health Center (UMASH) research, in which the team designed a novel high-flow Cascade Virtual Impactor (CVI) for measuring airborne virus and bacteria particle concentrations and size distributions. This sampler will be used to measure viruses and bacteria in swine gestation and farrowing, swine wean-to-finish, poultry, and dairy facilities. At the same time, researchers will measure various factors that may determine exposure to viruses and bacteria, like environmental conditions, animal characteristics, housing factors, and ventilation conditions.
More than half of all viral infections in humans can be transmitted from animals, so understanding how to prevent such infections in animal agriculture is critical.
By relating these factors to measurements of airborne viruses and bacteria, the researchers aim to develop recommendations for reducing the risk of zoonotic disease transmission between animals and workers in animal agriculture facilities.
This project's specific aims include:
Assess airborne concentrations and surface loadings of pathogens in animal production

facilities.

Assess factors that may influence exposure in animal production facilities.
Identify factors contributing to elevated levels of airborne viruses and bacteria
---
Why is this important?
When animals generate virus- and bacteria-containing aerosols, animal agriculture workers may be exposed and become infected. These workers may be able to transmit the pathogens to people outside the workplace, which means that infections occurring in animal agriculture present serious health and economic burdens. 
To assess exposures to viral aerosols and manage them effectively, we must know the concentrations and sizes of particles with which infectious airborne viruses are associated.