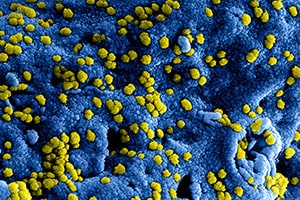 SEPTEMBER 2020
Dr. Peter Davies, BVSc, PhD is a faculty member in the College of Veterinary Medicine at the University of Minnesota and a principal investigator for the UMASH project: Longitudinal Study of Infectious Disease Risks at the Human Swine Interface. Dr. Davies and colleagues recently published an article in the National Hog Farmer addressing Microbes, Pigs and Antimicrobial Resistance.
Antimicrobial resistance (AMR) has become a familiar term for those who treat animals or herds. This article offers another view of AMR, not by the use of antimicrobial drugs, but rather by focusing on the billions of invisible bacterial populations which interact within pigs, their environment and the bacteria themselves.
There is more to learn and practice with this information. This study is ongoing with funding from the National Pork Board to generate new scientific insights into AMR.
"While antimicrobial drugs are certainly an important environmental pressure that bacteria encounter, there are thousands of other pressures that can influence bacteria (and the resistance genes they carry) to perish, persist, grow and evolve."