NOVEMBER 2021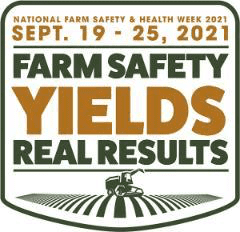 National Farm Safety and Health Week 2021 took place September 19-25, with the theme Farm Safety Yields Real Results. UMASH created and coordinated the sharing of a social media toolkit to promote cross-center collaboration during the 2021 campaign. 
PROCLAMATION
Highlights of the toolkit and campaign included a proclamation from Minnesota Governor Tim Walz, and social media posts spotlighting US Ag Safety and Health center resources on roadway safety, farmer, youth, and women's health in ag, fertilizer and chemical safety and more.
---
The UMASH evaluation team also created a worksheet coordinating reporting with other agricultural safety and health centers and plan to carry out an analysis to gain insight into the overall impact of the collaborative National Farm Safety and Health Week campaign.