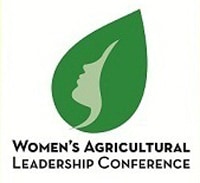 Since June 2016 you need to have a valid API key enabled to display Google maps, see plugin settings
LOCATION: Minnesota Landscape Arboretum
WEBSITE: http://www.womensagleadership.org/
36785 Arboretum Drive, Chaska, MN
Celebrating 18 Years of the Agricultural Leadership Conference in 2016: "Activate Her"
Program features:
A great opening session panel.
Breakout Sessions on leadership, agricultural law, agricultural policy, advocacy, business, social media, marketing and more.
Mini-sessions on a wide array of topics.
Lunchtime special event: 14th annual Mentoring Awards with remarks by Dave Frederickson, Minnesota Commissioner of Agriculture (invited).