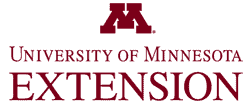 Since June 2016 you need to have a valid API key enabled to display Google maps, see plugin settings
LOCATION: Willmar Conference Center
WEBSITE: extension.umn.edu/event/4th-annual-women-ag-network-conference
240 23rd St. SE, Willmar, MN 56201
University of MN Extension
Weathering the Storm
Highlights of the 4th Annual Women in Ag Network Conference include keynote speaker Sandy Hansen-Wolff. Sandy is a female agribusiness owner that has overcome many challenges in her life to build a successful ag business. In her keynote she will address areas in life and business where participants want to let go, change, reduce stress, become better leaders and improve their lives.
Breakout sessions will cover stress management, organizational leadership, and business and finance.
The conference will conclude with a panel discussion, "Make Your Own Weather", where panelists will talk about how they have worked to focus on the good times of agriculture instead of bad.
Watch the WAGN Facebook page for the most up-to-date information.