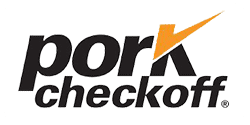 1:00pm
WEBSITE: REGISTER ONLINE
In this hour-long webinar, three speakers from various segments of the swine industry will enlighten producers, caretakers and vaccination crews with information on the 2019 needle campaign "Needle Know How". 

Karen Hoare, Director of Producer Learning and Development at the National Pork Board will outline the "Needle Know How" concept. The concept addresses all areas of effectively administrating injections including broken needle prevention, animal handling, proper needle disposal, treatment records and reporting of broken needles. 

Jeff Bender, Director USAID One Health Workforce Project and Co-Director of the Upper Midwest Agricultural Safety and Health Center (UMASH) at the University of Minnesota, will discuss production research on worker safety and needle stick injuries while administrating injections to swine. 

Dr. Scanlon Daniels, DVM from Circle H Headquarters, LLC will provide a veterinarians perspective on the topic of needles. In addition he will discuss alternative needle technologies that have been implemented within the industry.