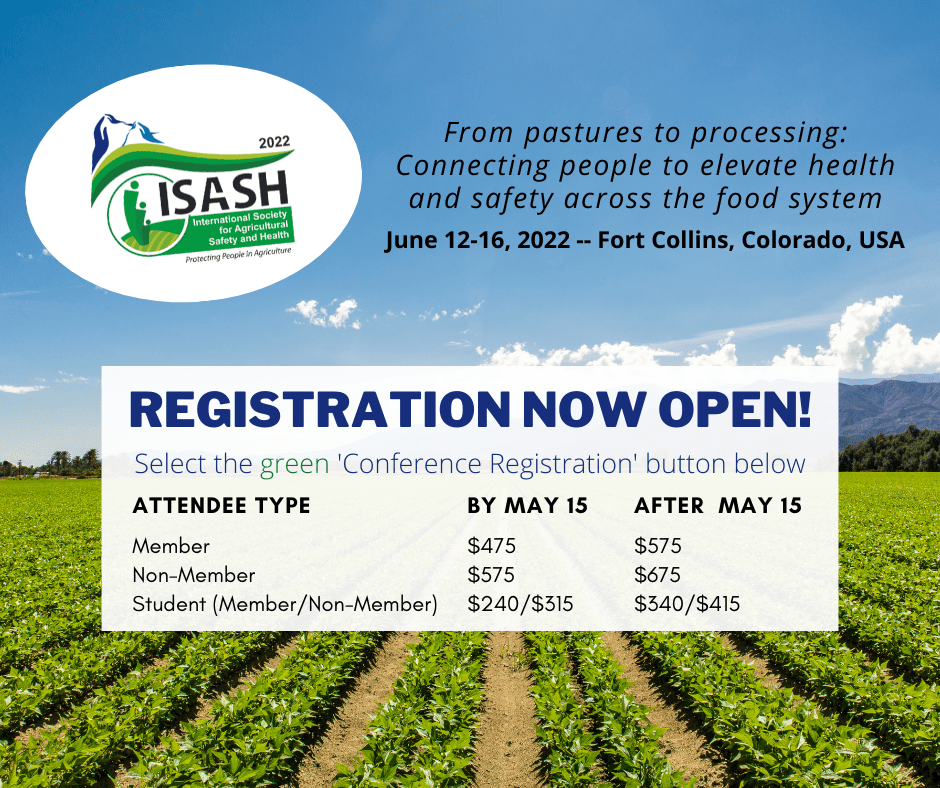 ISASH is an organization dedicated to the professional development of agricultural safety and health professionals, providing national and international leadership in preventing agricultural injuries and illnesses to the agricultural community. ISASH provides opportunities for sharing information about research and intervention programs, improving professional skills and knowledge, networking and other supportive activities.
Reserve your Room for the 2022 ISASH Conference.
For people who want to extend up to 3 days before or after, please have call Hannah Burran at 970-482-2626 to reserve their extended stay at the ISASH rate.